Bluestone pool coping tiles
Indoor Bluestone Tiles
Bluestone is one of those few natural stones that can be used both indoors and outdoors. This means you can install bluestone pavers around your swimming as well as on the indoor walls. Bluestone tiles look magnificent in all settings. You could lay these pavers on the driveway, patio, floor, kitchen backsplash, bathroom walls, feature walls, around your swimming pools, and other interior and exterior spaces.
This natural stone is a timeless and elegant option for homeowners. Whether you have a retro-inspired home or contemporary-style apartment, you are going to love your interiors decorated with the bluestone slabs. You can use bluestone tiles and pavers in just about any space you wish. That's how versatile this natural stone is. Now, the best quality of bluestone is its durability. Unlike concrete and the typical natural stones, bluestone can last for several decades. Let's see where you can use the bluestone tiles in your home:
Bluestone Tiles in the Kitchen
If you have the adjoining kitchen and patio, then you can use the same bluestone tiles to decorate the kitchen and exteriors. This will maximize your exterior space and help you make the best of your patio.
Bluestone tiles can make a perfect option for your kitchen if you want something unique and exciting. Usually, natural stones are used for the kitchen backsplash. They look stunning on the kitchen walls. However, if you want your kitchen to stand out from the neighbors, consider using bluestone in the kitchen sink and countertops.
A full Bluestone Bathroom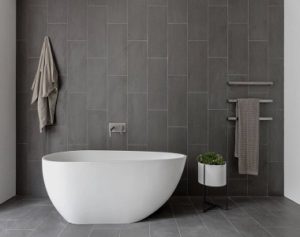 Many homeowners dream of the Bluestone Bathroom designs. Well, if you too want to design your bathroom with bluestone tiles, know that you are not alone. You can tile your bathroom's floor with bluestone. The bluestone-tiled floors look fantastic with the wall cladding. You can also get your bathtub, shower, and bathroom sink made of this natural stone.
The Fireplace Wall Cladding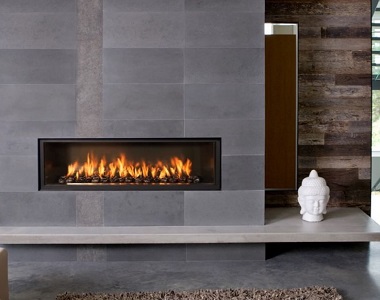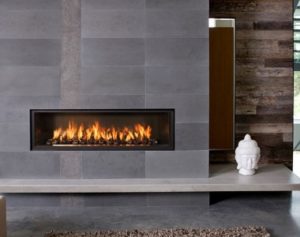 Wall cladding is all you need to create a focal point in your living rooms. What could be a better material for wall cladding than bluestone? This natural stone can resist heat and moisture. This makes it a perfect option for the wall surrounding your fireplace. If you don't have a fireplace, then you can create a feature wall with bluestone wall cladding.
This natural stone is also used for the staircase. It is a perfect way to enhance your interiors and increase your property value. The bluestone tiles on your walls and floors will be the first thing your guests and potential homebuyers notice in your home. You can use bluestone in countless ways. So, why not use this cost-effective solution to improve the curb appeal of your home?
Contact Us Today!
Looking for quality Bluestone Paving for your next DREAM home, residential or commercial project? Great! You are at the right place. STONE PAVERS provides all types of natural stone pavers for the lowest prices in the market. Our wholesale prices will be worth spending each and every penny. Request your FREE SAMPLE or visit our showroom located in Melbourne, Victoria. Call us today on (03) 9706 9767 for FREE laying/paving advice or request a FREE quote. Take Full Advantage of our ongoing Bluestone Sale.