Curved Bluestone Pool Coping Tiles with Quartz Crazy Pave
Curved Bluestone Pool Coping Tiles with Quartz Crazy Pave
Pool coping is essential for swimming pools. Pools in your exteriors often create a slippery surface that results in unexpected accidents. Not only is it important for safety purposes, but pool coping enhances the aesthetic of your deck.
Most architects and homeowners prefer bluestone tiles for coping. Considering its reliability and resilience, it goes without saying that bluestone is one of the ideal options for wet and slippery areas in your home.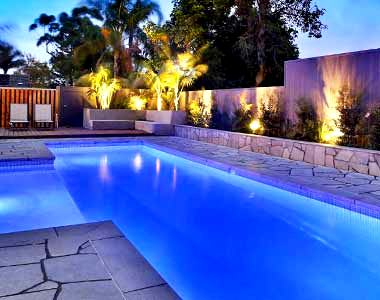 "Bluestone Crazy Paving"
Selecting the best material for pool coping can turn out to be an overwhelming decision for homeowners. Several factors must be taken into account before you make a purchase. For instance, the material you choose for pool paving needs to feature a non-slip surface.
Accidents are quite common around swimming pools, especially if you have kids. In this post, we are going to walk you through some important tips for choosing the best material for pool coping.
First things first, the material you choose must be salt-tested. Not all natural stones can resist moisture. There is no point in installing stone pavers that deteriorate due to the continuous exposure to water. Some natural stones can resist water and weather elements.
Now, the important thing to note is that most swimming pools feature acids and harsh chemicals that can cause a significant amount of damage to the natural stones. Curved Bluestone tiles go through rigorous testing. It is important to choose a stone that can resist chlorine and salt. Additionally, natural stone must endure foot traffic. These factors determine the durability of the stone.
As mentioned before, the natural stone must feature a non-slip surface. The stone that has a high grip rating features a non-slip texture. When it comes to selecting pavers for pool coping, safety should be your number one concern. Polished or tumbled travertine pavers and sandstone are quite slippery. That being said, these natural stones are not the best option for pool coping. You can't walk on these natural stones with your socks or shoes on.
It might be easier for adults to balance themselves. However, kids don't have the ability to maintain their balance. That's the reason why accidents happen. Bluestone pavers are non-slippery. You can walk on them or sit on these pavers without the fear of slipping.
Pavers that Fit Your Landscape
It isn't just about safety. But, many homeowners install pool coping to improve aesthetics. The pool coping material must fit the design of your pool and the surrounding area. Different types of bluestone tiles are available for pool coping. You could choose drop edge pool coping if you want a modern look. Other options include pencil round pool coping.
A paver must be weather-resistant. Some areas receive harsh weather conditions. If you have installed your swimming pool in your exteriors that are subject to hot weather, then we recommend you avoid dark-coloured pool coping. Dark-coloured natural stones absorb heat, which makes it nearly impossible for people to walk on these stones barefoot.
Travertine and sandstones tend to absorb heat. They need a considerable amount of time to cool down. Now that your pool will remain exposed to the sun, there is a good chance it is going to take hours to cool down.
If your pool is installed in an area that does not receive a significant amount of sunlight, then this will not be a major concern. However, if your exterior receives sunlight on a daily basis, we recommend curved bluestone tiles. In addition to being non-slippery surfaces, Bluestone tiles can resist the weather.
In order to extend the longevity of the natural stone, you need to seal the surface. It isn't optional. If you want to keep your pool coping from liquid stains and weather elements, then you are going to need to invest in a high-quality sealant. Usually, the natural stones need to be cleaned within 24 hours of liquid spills. Failure to clean the floor within this time will result in permanent stains. The pet droppings, falling leaves, and other such external factors are the main culprits.
If the stains are not cleaned fast enough, they will leave permanent damages. The sealant comes handy in such situations. Though sealant may not be a permanent solution to these stains, it allows you a significant amount of time to clean the surface. Experts suggest that the density of the stone has a direct impact on its resilience. The denser the stone is the more it can resist stains and spills. Bluestone tiles are known for their density.
You will not want hideous stains around your swimming pool. That being said, the material you choose for pool coping must be hard-wearing. It needs to be strong enough to resist all sorts of stains.
Bottom Line
Bluestone is an ideal material for pool coping. Its hard-wearing, non-slip texture, and weather-resistant qualities make it a perfect option for wet areas. It can endure moisture and sun rays. This natural stone is available in a wide range of colors and designs.
Conclusion
Crazy paving is the best option if you are looking for a modern and stylish look for your pavers. They are recently gaining popularity among Australian Homeowners because of there crazy, random and mesmerizing look.
The most popular crazy paving natural stone is bluestone, sandstone and quartz. However, people also prefer some different stone style based on there colour preferences and matching the styling of their home.
If you are based in Melbourne, Sydney, Canberra, Adelaide, Brisbane, Hobart, Geelong or anywhere in Australia and looking for crazy pavers then there is no better place than STONE PAVERS AUSTRALIA. You will find the quality natural stone pavers for the cheapest prices in the market.
We provide express posted FREE SAMPLES + FREE STONEMASON ADVICE + Door-to-door Delivery Australia-wide. You are just a phone call away from all the DISCOUNTS we have to offer. Call us today on (03) 97069767 and get a FREE Quote on your pavers.
Simply contact us and get your FREE Sample delivered at your doorstep.
Call us for more information on Delivery services.
Hope you enjoy reading our Blog. Wish to see you soon.