Frequently Asked Questions About Bluestone Pavers and Bluestone Tiles
Q1: What is Bluestone?
A: Bluestone, a porous natural stone and is a geological term which does not fall within any category, instead refers to a type of sandstone. It is deep blue in colour and is a variety of limestone that is usually formed beneath deep water.As it is born within deep water, it is not much subjected to light. With being exposed to the sunlight, it slowly fades from a deep blue colour to be that of light grey. The same applies to the bluestone present in Belgium as well as in Europe. The heavy and grained dark rock is identified by distinct names in different countries.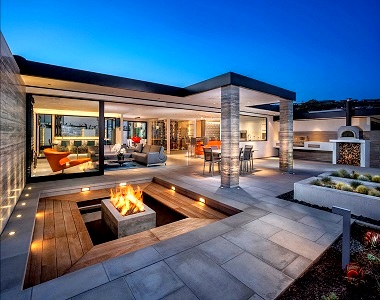 Q2: What is bluestone paver?
A:
Bluestone pavers
can be referred to as being a natural stone of versatile nature. It can be applied to a number of commercial and residential building purposes. These also serve as being the ideal choice for outdoors due to the hard-wearing and durable quality it offers. The pavers bring about a magical impact wherever they are laid upon. Offering easy installation, these pavers come in a number of shapes, sized and are extremely cost-effective in nature. It offers an increasing sense of toughness and long-lasting texture. Its colour gets determined with the level of depth that the stone is quarried. With it being deeper, its colour is enhanced.
Q3: What is bluestone tile?
A: The
bluestone tiles
are rocks that are cut in the shape, dimension and the size of a tile. These usually tend to have a thickness of 10mm or 20mm. The thickness does not supersede than this is used across construction purposes for the exceptional beauty it offers. It is highly recommended for being used as a natural stone tile and come in a multitude collection of architectural and landscape designs. Furthermore, these can also be customized to offer a distinctive size, format, and surface texture. The dense and hard-wearing stone offers great continuity from an internal to external space.
Q4: What rock is Bluestone?
Bluestone, a colloquial term is usually referred to as a sedimentary rock, similar to sandstone and limestone. The sedimentary rock is found deep beneath the water and starts changing the colour with being exposed to the sunlight. Over time, the heat and geological pressure compress the deposits into extremely solid layers. In England, the rock is referred by varied kinds of igneous rock and gets formed with magma slowly cooling down beneath the surface of the Earth. It is marketed under two distinct names, namely flagstone and dimensional, with the latter being the most popular among architects. The rock is highly noted for its cool tones featuring greys, blues and purples.
Q5: What is the difference between bluestone tiles and bluestone pavers?
A: There is a very negligible difference between bluestone tiles and pavers. Bluestone tiles and bluestone pavers are referred to as interchangeable terms. Bluestone tiles are usually bluestones that are cut in the size of tiles and have a thickness of about 10mm or 20mm. However, on the other hand, stone pavers are referred to as pavers with a thickness of 20mm, 30mm or 40mm. Hence the only difference lies between the two is that of the thickness. Both kinds are utilized in construction purposes by architects for the beauty it offers. Consumers make use of the two components as per the needs and requirements.
Q6: What are the bluestone tiles pros and cons?
Pros:
Bluestone tiles are highly durable that can last for decades with proper installation.
These tiles are quite perfect for the pool decks and other applications that are meant for welcoming high traffic.
Bluestone is an adequate alternative to all other natural paver stones used for several purposes.
Cons:
Without proper sealing, the durability factor of the Bluestone tiles will be at risk.
The colour of these Bluestone paver tiles will eventually change with time without the use of sealer content on it.
Water absorption factor might also result in the deterioration of the colour of these Bluestone Paver tiles.
Q7: Why is Bluestone perfect as pavers around the pool?
A: Bluestone Paver tiles prove to be the best choice around the pools due to their hardwearing and dense properties. The performance is quite enhanced when it comes to its usage around the pool sides or decks. These are available in cobblestones as well as tiles that offer an impressive look. Moreover, they are non-slippery in texture that helps individuals to walk around poolside without worrying about accidents. It ensures safety and offers protects to all. In addition to that, a Sawn finish of the Bluestone tiles makes it quite ideal for all types of poolside application.
Q8: Why is Bluestone so expensive?
Bluestone Tiles are a premium quality tile and have high-end properties such as non-slippery finish, different patterns, styles, shapes. The installation process is quite complex as it requires proper sealing to extract its efficacies. So, even after buying the Bluestone tiles, the installation costs add up to make it quite more expensive than other natural paver stones available in the market. Moreover, another factor that adds to its cost is the wide application of these tiles. They are used as pool copings, window sills, steps stones and much more. Moreover, due to the thermal processing of these tiles, the overall cost increases, making it quite expensive.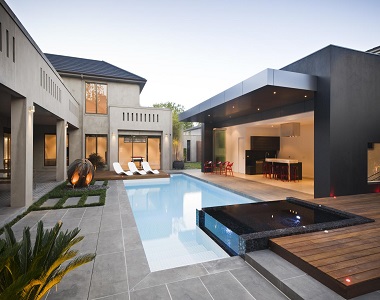 Q9: Is Bluestone a natural stone?
A: Yes, indeed, Bluestone is a natural stone and a profound mixture of quartz and sand particles. It came to existence since the 1900s in USA and today is one of the most sold pavers for a wide range of applications. This natural stone comes with a thermal finish, natural cleft with least need for maintenance. However, in order to ensure that this natural stone lasts for a long time, the installation needs to be perfect with the proper usage of add-ons. These natural stones can be cleaned easily with bleach or chlorine that makes its maintenance less of a hassle.
Q10: What is Bluestone used for?
A: Bluestone is used for several applications. Here are some of the popular usages of Bluestone as mentioned below:
Bluestone is widely preferred in buildings, including for luxury flooring due to its anti-slip property.
The tiles are highly popular as pavers for outdoor implementations.
Bluestone is also used for maintaining the monuments as with proper installation they are highly durable.
These are beneficial for application in fountains, ponds, waterfalls and more
Due to the vintage look, it offers an impressive look in the outdoor areas.
These applications make it a widely used and appraised tile by the buyers.
Q11: Where does Bluestone come from?
A: Bluestones were originally found back in the 1900s in the USA and Canada. It is said that it was discovered then, but it came into existence about 345 million years ago. The first stone is said to be found in New York, and it got its name as 'Bluestone' due to its deep-blue colour texture. This blue-grey stone has marked a stellar impression, and now it is a major part of our lives by being embedded in the backyards, pool decks and other areas. Today Bluestone is easily available in different areas of the world and used across different sectors and fields.
Q12: Does Bluestone need to be sealed?
A: During the installation process of the Bluestone tiles or pavers, the sealant needs to be implemented as this process ensures strong durability of the tiles. It is highly essential as it will protect the tiles from mineral stains and add value to the bluestone pavers. Apart from ensuring strong durability, the sealing procedure must be repeated every couple of years to secure the protective coating on. It is not much of a trouble as it sounds as the installation person will use the available sealant that has been stocked during the first-time installation to being applied over the pavers.
Q13: Does Bluestone scratch easily?
A: The Bluestone Tiles or pavers can easily be exposed to scratch or strips. But along with that, it will also get an attractive and appealing texture in no time. The aesthetics of the stone will increase eventually. But this is possible only if your Bluestone is attended with proper treatment. With proper treatments, the stains and scratches will not affect the looks of the Bluestone pavers. For getting the scratches off the Bluestone, you can make use of wet sandpaper of automotive grading and apply it after moistening. It is an effective method to get rid of the Bluestone scratches.
Q14: What do you clean Bluestone with?
A: To clean the Bluestone, you can simply use water, scrubbing brush and dish soap. Remember that these tools can be used only for simple washing of the stones. However, if the dirt is strong, then you might need to use chlorine or bleach to go ahead with cleaning the bluestone tiles or pavers. If you want your Bluestone tiles or pavers to look brand new and attractive all the time, you need to ensure that it is cleaned properly at regular intervals. It will help protect the shine and glaze of the bluestones, making it look new all the time.
Q15: Can you power wash bluestone?
A: No, power wash is not recommended for Bluestones as the stone will be chipped off due to being exposed to intense water pressure. Bluestone is quite easy to maintain, and there is no need for using high-end equipment to do the needful. You can use just water, soap and scrubber to clean the stains and dirt off the bluestone pavers. Even if you use nozzles and jet sprays for cleaning the bluestone tiles then make sure that the water pressure is low to avoid chipping off of the stones, making it look aesthetically devastated. As per the experts, power wash is a NO for Bluestones.
Q16: Does bleach hurt Bluestone?
Chlorine Bleaching, in combination with water, is adequate for cleaning the Bluestone tiles without hurting the integrity of it. However, it is recommended to avoid using separate chemical bleach on the tile surface as it will damage the surface and make it irreversible. Bluestone tiles are usually cleaned with a PH neutral cleaning agent or garden hoes instead of chlorine bleach. Consider using chlorine bleach as last option for cleaning the tiles. Before the tiles are ready for use again, you need to ensure it is completely dried with natural air. If you usually keep the furniture on Bluestone Patio, it is recommended that you clean the marks quite often to safeguard the look.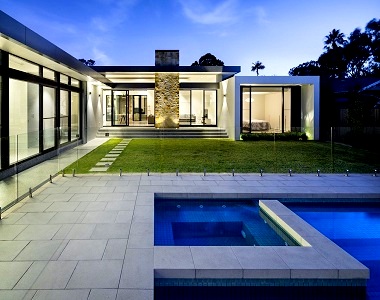 Q17: Should I acid wash bluestone pavers? NO
Acid Wash is a big no for Bluestone Pavers. Being a natural stone, it has certain textures that add elegance to its look. The acid will devastate the texture and damage the integrity of the pavers. Whether you have used it in your pool deck or as a patio for furniture, you must use only designated means of cleaning such as pH cleaners, garden hoes or chlorine bleach mixed with water. However, do not try acid wash, power wash or other such heavy washing means as the Bluestone tiles need very minimal maintenance. Hence switching to a convenient mode of cleaning is preferred.
Q18: Can you use vinegar on Bluestone?
Yes, you can use vinegar as it is another efficient remedy that can be used for cleaning your Bluestone tiles. You need to consider soaking a rag cloth in vinegar and gently scrubbing the tiles with it. Do it until you notice dirt and stains losing their strength from the tiles. You will eventually find the fading; however, if the stains are too robust then before you scrub it with vinegar dipped rag, apply baking soda onto those tight stained areas. With this effective combination, there is a chemical reaction proposed that dilutes the integrity of the stains on Bluestones.
Q19: What is the best sealer for Bluestone?
The sealers that are non-toxic in property and are non-porous are accountable for use in the installation process of the Bluestone pavers. First, you need to check whether your Bluestone needs a sealer or not. For that, put some water on the surface of the tiles and leave it for a couple of minutes. If you find the water soaking in, you must apply the sealer to the tiles without fail. However, it is recommended to find reputed sealer to apply it on your tiles to protect it from absorbing excessive stains, further making it difficult to be cleaned well.
Q20: How do you take care of Bluestone?
For taking care of the Bluestones, you need to follow certain tips that are mentioned below:
Make sure you wipe all the stain spills on the Bluestone to prevent permanent marks or discolouration.
Avoid using the detergent or soaps with harsh formula infused in them. You can use mild soaps for the cleaning process with which bluestone will not experience any loss of mineral contents from the stones.
Avoid keeping anything hot, fresh out of the oven on the Bluestone patio or other objects as it might deteriorate the shape and structure of it. In addition to that, it will also fade the colour away.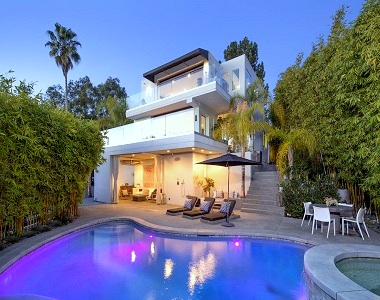 Q21: Does Bluestone change colour?
Yes, it does change colour if you do not take proper care of it. Without the use of sealers, the water or stains will get easily absorbed by Bluestone and lose its colour and integrity. The same is applicable due to improper washing or using acid/ bleach. If you have to do intense cleaning of your Bluestone then you can use chlorine bleach with water to perform scrub cleaning of the stones. Without the sealer, the colour will eventually change over time. So, make sure that you apply the sealer after every couple of years to maintain the brand new look.
Q22: Can you lay Bluestone over concrete?
The answer is an yes, and you can lay the Bluestone on concrete pads. There are some conditions that you need to take care of while using bluestones on concrete pads. The concrete pads must be placed upon 6 feet compacted aggregate. The soil on which the concrete pads are placed must be even without any layers or disturbances. After you ensure all these factors, you can continue with your installation process of Bluestone. For improved setting, you can instruct 1-2 inch mortar setting of the Bluestone on the concrete pads. There is no longer any need to take off the concrete pads.
Q23: Why is my bluestone flaking?
Your Bluestone is probably flaking because of excessive mineral salt absorption. When the mineral salts get absorbed and stored beneath the bluestones, it results in flaking effect. The freezing and expansion of these salts put more pressure on the stones, further leading to the stage of deterioration. Salts can come to existence due to many reasons, and one of them is improper installation. Find the loophole and get it rectified as soon as possible to stop the flaking process. Take the help of an expert who can guide you with the effective process of getting rid of the flaking issue.
Q24: How do you clean unsealed Bluestone?
There is no rocket science in cleaning the unsealed bluestones. The processes remain the same, but the efforts are doubled. With sealed Bluestone, the stains are not easily absorbed, but without it, they are deeply engrossed on the surface of the tile. Hence, with dishwasher, soap and scrubber, you need to put in more efforts to clean the robust and intense stains. For improved cleaning, you can use chlorine with water to break the integrity of the stains and dirt on the bluestone surface. Ensure that you do not use acid or bleach on the surface as it will hamper the texture of the bluestones.
Q25: Can you sand Bluestone?
Yes, you can sand the Bluestone, but before applying it, the gaps need to be free from mosses or weeds. Fill those gaps with sand right after cleaning and wipe the additional sand off the surface as with being exposed to water, it might stain the bluestone surface. Sand also consists of discolouration elements that might also affect the surface of the stone and stain it to look old and dull. The sands are used to Bluestone tiles, usually when they are installed outdoors. For indoors, they need to be done right at the time of installation itself, as otherwise, it would cause a lot of chaos and dirt around.
Q26: How do you get mould off bluestone?
You can get mould off bluestone by giving it a thorough rinse using a garden hose that will help in removing any dirt or mould that might have got attached to its surface. Further, you need to fill a bucket comprising 4 litres of water along with a half cup of chlorine bleach. Take an old scrubbing wash and dip it in the water to scrub it on the areas where mould has got attached. The best time to do this is at the onset of spring when the weather starts to warm up slowly that make prevent any further development of mould.
Q27: Is bluestone harder than granite?
Although both stone are largely known for offering an equal amount of strength and durability, however granite is harder than bluestone. Granite is the hardest among all kinds of building stones, including bluestone. This is largely due to the homogenous texture and durability is offers. Both granite and bluestone is highly durable and can resist weathering while offering a high load bearing capacity. Both of them are applicable for use across a wide array of applications, for both indoor and outdoor usage. Bluestone is however a bit more porous than the former one and needs more cleaning and maintenance as compared to granite.
Q28: Can you use bluestone for driveways?
Bluestone emancipates a unique rough texture that makes it an ideal stone ofr pool decks, stairs and even driveways. It is capable of handling temperature extremely well while resisting any kind of damage caused from free-thaw cycle. The rough texture makes it ideal for withstanding heavy load of frequent vehicular traffic. It is the thermal treated bluestone paver which is most commonly used for driveways. These are extremely elegant and add an undeniable sense of refinement to each and every property. However, it is ideal to get a recommendation from a professional expert before using the stone for driveways, decks or walkways.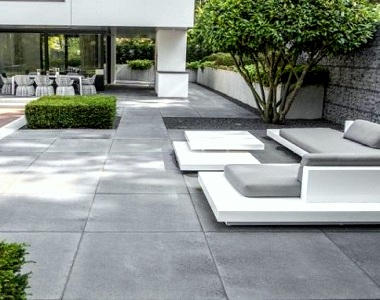 Q29: Are slate and bluestone the same?
Although both slate and bluestone are used for building stone, however the properties are uses differ invariably. Both of them are made from sedimentary deposits and are utilized architecturally for distinct purposes. Both of them comprise of distinctive properties and composition. While bluestone is feldspathic sandstone that is created of largely uniform rock particles, Slate on the other hand, is composed of mica, hardened clay and particles. Slate is beneficial as a roofing material, while bluestone us a structural stone that helps is offering a good shape and also great for carrying stones weight. Both of them can cleave smoothly and hence are utilized as paving stones.
Q30: What is the thickness required for laying bluestone on concrete?
The preferred method of laying the bluestone pavers is to start with an installation process of a concrete slab of about 50-60mm high. This can be done by using a 40mm compacted road base along with a sand cement screed. Once it has been poured, it needs to be allowed for up to 21 days for it to be cured. The slab needs to be waterproofed in order to refrain from efflorescence. There are a number of techniques that are beneficial to saving money and time. However, it is essential to take professional advice from individuals offering a successful track record in the construction realm.
Similar Bluestone Installations