Bluestone Pool Pavers
Everyone loves to own a house that is maintained beautifully in all aspects. Yet, very few people worldwide who manage to adorn their home abodes with impeccable exteriors successfully.
There is nothing which resembles natural stones much when redecorating your house. These natural stones like Bluestone have a pleasing effect on the exterior of your house just because it gives a sophisticated look to the adorned areas.
A striking aspect of Bluestone is it comes in naturally different colors, which enhances its quality and appeal.
Due to this aesthetic feature and many more parameters, Bluestone finds usage in the house's exteriors in the form of pavers, patio, and walkways.
What Are The Different Type Of Bluestone Pavers?
Although Bluestone is found in many continents worldwide, Australia has become a leading supplier of these natural stones in recent years.
One of the prime aspects, why one should go for buying Bluestones from Australia is that the prices are lower and the quality is incomparable to any other.
The other prominent reason is that Bluestone in Australia comes in many different varieties, making it easy for users to choose them.
The list below has three types of bluestone pavers:
Harkaway Bluestone Pavers:
The Harkaway Bluestone Pavers are one of the best varieties of natural stones that are found in Australia. These pavers are beneficial for domestic and commercial use and are thus opted by many people across the country.
Some jaw-dropping features of the stone include a slip-resistant surface, weather-resistant feature, and 20% of the cat's paw. The pavers can also be lightly honed and sawn for some additional cost. The thickness of the pavers varies from 10 mm, 20 mm, 30 mm, and matches the usability of each and every home across the continent.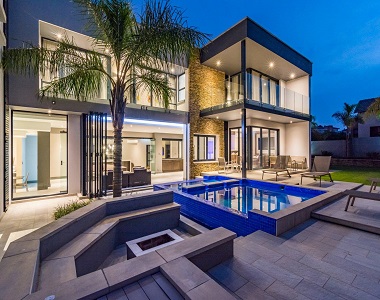 European Bluestone Pool Pavers:
The European Bluestone Pavers are the standard choice of all people who do not want to purchase the inferior quality, Chinese Bluestone. European Bluestone is internationally recognized as a high caliber stone, with a non-slip level surface along with premium color and texture.
The stone also comes in varying thickness ranges from 12 mm, 20 mm, 30 mm and thus finds uses in an array of outdoor places.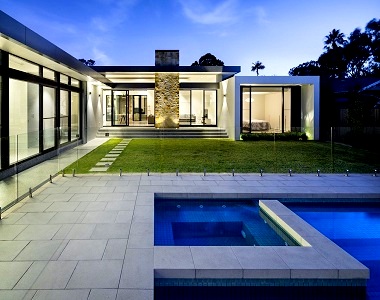 Good Reads: Why European Bluestone Pavers and Tiles are gaining popularity in Australia? 
Midnight Blue Pool Pavers:
Their dark-hued surface can hugely categorize these types of Bluestones. The stone has a flamed look with a non-slip surface, is weather-resistant, and doesn't have any cats paw on it.
Available in a variety of thickness starting from 10 mm, 15 mm, and 30 mm, the midnight bluestone pavers look great on the house's exteriors. It beautifully accentuates the mesmerizing beauty of your exteriors and adorns a feeling that makes you feel home, every time you walk in.
The midnight blue Pool Paving comes in three popular finishes: Midnight Blues Flamed and Midnight Blue Leather.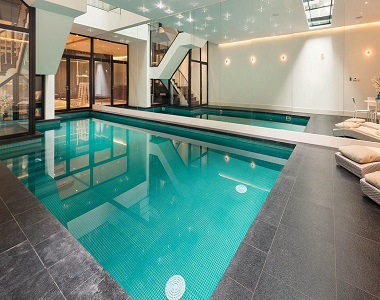 Conclusion:
Bluestone is one of the sturdy and durable materials that have the potential to last for years without showing signs of wear and tear. [Read more about What is Bluestone? ]
That is why it is one of the most popular natural stone tile choice of Australian Homeowners. [Read Bluestone Frequently Asked Question to learn more. ]
Get FREE Quotes + FREE SAMPLES by Stone Pavers Australia
Stone Pavers are the LARGEST Natural stone providers across Australia. We are known for providing quality products at low prices.
If you are looking for buying bluestone tiles or bluestone pavers or any other stone tiles in Melbourne, Sydney, Brisbane, Adelaide or anywhere across Australia.
Give us a call today on 03 9706 9767 and receive a FREE QUOTE or you can request an express posted FREE SAMPLE before purchasing our products.
Simply fill our contact us form for the orders or free sample enquiries. 
Get some installation ideas from our beautiful stone tiles Bluestone Pavers Image Gallery.