Building a perfect driveway or pool deck is quite overwhelming for homeowners. With countless flooring materials to choose from, it gets quite challenging to select the most reliable and economical tiles and pavers. Each paving material is available in a broad range of colours, textures, and shapes. You need to pay close attention to your landscape when selecting the pavers. There are quite a few flooring materials that are designed to resist UV rays, low temperatures, and excess heat. The natural stone tiles keep looking fresh and new even after the continuous exposure to humidity and unfavourable weather elements.
SHOP OUR RANGE OF NATURAL STONE TILES ON SALE
What are Natural Stone Tiles?
A natural stone tile is one such great and durable option for those who want to give their patios and driveways a natural finish. The natural characters of bluestone and travertine tiles are matchless. Not only look-wise, but natural stones are functional and a feasible choice. They can stand the test of time. Take, the old architecture and centuries-old monuments, for example. Most of these ancient structures feature sandstone and granite. Interestingly, these buildings still stand intact.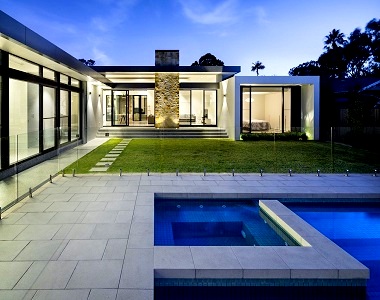 Types of Natural Stone Tiles
There are six most popular types of natural stone tiles – Travertine, Bluestone, Granite, Sandstone and Limestone. Stone tiles are non-slippery, weather-resistant, heat-resistant and naturally-tough to go around your swimming pool paving, pool edging, driveway pavers, patio pavers, garden paving area and other outdoor tiling areas.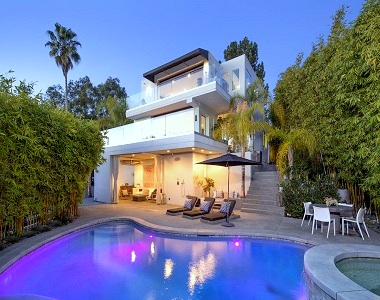 Why Choose Natural Stones over Concrete and Man-made Pavers?
Natural stone tiles are used for indoor and outdoor paving projects. From indoor flooring and wall cladding to the pool coping, natural stone pavers have multiple applications. The timeless beauty and versatility of natural stones make them the perfect option for all kinds of landscaping projects. Natural stones are quarried from the earth.They do not contain artificial colours. These stones get their colours from the minerals present in them. Besides, the area they are extracted from gives them a unique tone. Natural stones vary by size, colour, shape, texture, style, and density. After extraction, manufacturers use cutting tools and the latest technology to cut and shape these stones. Most homeowners order the uniform or regular-sized natural stone. As the name suggests, these stones have the same level of density and thickness.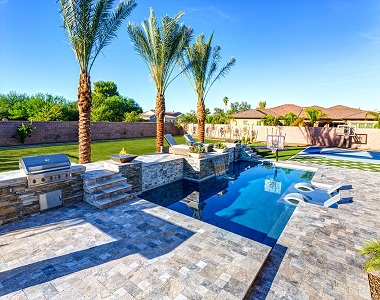 Natural stones are made to last for generations. They don't lose their shine and colour with age. As mentioned earlier, natural stones are not man-made. Concrete and other pavers might resemble the shapes and size of natural stone. But, they are not better than the original stones. Besides, concrete does not have a natural character and durable properties. These are only the artificial flooring pieces that look similar to the natural stones. They are manufactured. Some natural stones take millions of years to form. The manufacturers cut the large slabs of natural stones into small and medium pavers that can be used for outdoor projects.
Despite being the replica of natural stones, man-made pavers do not feature rich colors and a natural profile. They can never be as good and beautiful as natural pavers. One of the main issues with natural stone is uniformity. If you were to choose the irregular natural stones that are not cut and shaped, you would witness inconsistency in the pattern of these tiles. Each tile comes with varying thicknesses and colors that make it a little difficult for the contractors and DIY-enthusiasts to arrange them on the ground.
Installing Natural Stone Tiles
Coming to the installation, natural stones are installed just like concrete and bricks. You don't need professional paving skills to lay these tiles on patios and driveways. Grab the excavation and compaction tools from your local hardware store and order your favorite natural stone tiles online. You can follow the manufacturer's instructions to pave your exterior floors with natural stones. Whether it is the bullnose bluestone pavers for pool coping or the irregular sized travertine stepping stones for the walkway, installation is never going to be a concern with natural stones.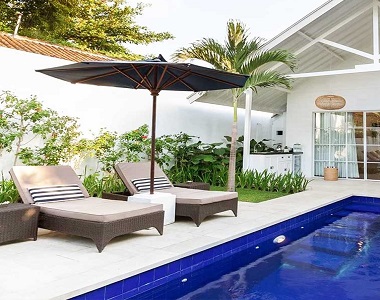 Once you are done with the installation, use grout or sand to fill the wide joints between the pavers. This will prevent weed growth and other unwanted debris. Natural stones, just like concrete, are placed over the layer of compacted gravel and sand. You need to prepare a solid base for natural stone pavers. A strong foundation will keep your pavers stable and prevent unnecessary shifting. As mentioned before, you can fill the gaps with sand or crushed stones to lock all the stones in place. You may have to cut the natural stone pavers with a sharp blade to fit them into small areas.
You could order honed or tumbled natural stones, but these stones have low no-slip ratings. Natural stones look incredibly attractive. Everything about these stones looks flawless – be it the color variations found in each natural stone slabs or the varying thickness. One major drawback of natural stone is its cost. They are almost twice as expensive as man-made pavers. However, these expensive rates are totally worth the results. There is no flooring material that could create a natural and organic landscape other than natural stones.