4 Types of Bluestones You can lay around Your Swimming Pools
4 Types of Bluestones You can lay around Your Swimming Pools
Bluestone is one of the dense and robust pavers that are known for multiple paving applications. They are used for the pathways, driveways, patios, indoor and outdoor flooring. The stone is strong enough to resist discoloration that occurs due to the changing weather and high temperatures. Additionally, it can withstand scratches, stains, and damages from environmental elements. Bluestone pavers are highly recommended for the dark pool decks. The blue and gray shades of this complement the water in your swimming pool.
With bluestone pavers, there are plenty of colours and shapes to choose from. There are quite a few types of bluestones available for outdoor paving projects. Each type of natural stone comes with unique properties and different finishes. Almost all types of bluestone pavers make a good option for swimming pool coping. Owing to the slip-resistant properties of bluestone tiles, it goes without saying that bluestone is the homeowner's best choice for wet areas. Even if it is laid around the area that's exposed to the salty water throughout the year, bluestone will not lose its colour and shine.
European Bluestone Pavers
European bluestone pavers, as the name implies, is quarried in Europe. Featuring a consistent shape and available in an extensive range of colour palettes, European bluestone pavers are quite dense and sturdy. Besides that, the material is comparatively less porous. That being said, you could use this bluestone in just about any space.
Harkaway Bluestone Pavers
Harkaway is yet another high-quality and attractive bluestone paver for residential and commercial paving applications. The slightly honed and natural surface finish of this paver gives it a smooth appearance. You could lay this material straight on the concrete or install the gravel and sand bedding for the base. Harkaway bluestone tiles give your space a warm and welcoming finish. It is a great option for contemporary-style homes. Available in dark and cool tones, Harkaway looks cool in the outdoor space. The best part about these natural bluestone pavers is that you can lay them on your own.
Harkaway bluestone pavers look wonderful around the fire pits, on footpaths, and around your swimming pool. Like other bluestone pavers, this bluestone has gained popularity for its anti-slip surface and smooth texture. Not only does it act as the focal point in your outdoor space, but Harkaway pavers are designed to last for several decades without showing any signs of premature wear and tear. In addition to your residential space, the natural bluestone tiles quarried in Harkaway are used extensively for road construction projects. Many Australian streets feature crushed Harkaway-extracted bluestone pavers.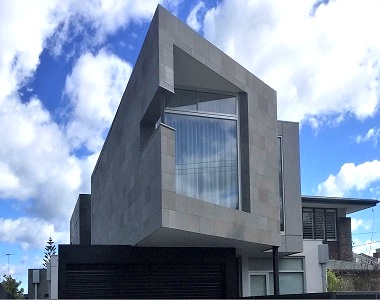 Extracted in China, Chinese bluestones are soft natural stones that need special care. The limestone featuring cool and dark tones are often considered as the Chinese bluestones. They have become quite popular in Australian and North American stone markets. Available in grey and blue color palettes, Chinese bluestone pavers could vary from the stones featuring a hard and dense surface to the thick and soft bluestone tiles. These stones could also have a sanded surface. The material is available in a polished finish, which looks soft and shiny. However, polished Chinese bluestone pavers do not make a good choice for wet areas. These pavers are known for their aesthetics only.
They can handle heavy foot traffic and high temperatures. Chinese Bluestone is quarried in Qing Dao and other Chinese provinces. The material is sturdy and can be used for just about any kind of interior and exterior paving application. However, it isn't as strong as the European bluestone tiles. Chinese bluestones are also used for wall cladding. The dark shades of this natural stone can be found in the façade walls.
Midnight Bluestone Pavers
Create a retro-style landscape with these classic Belgian midnight bluestone pavers. Available in the honed finish, midnight bluestone feature a deep blue and black colour that creates an inviting space. Basically, these are the soft basalt stones. Unlike the common natural stone pavers, midnight bluestone has dark and cool shades that fit just about any interior and exterior space seamlessly. They have a consistent texture and a few pores on the surface, giving the material a modern and sophisticated look.
Midnight bluestone pavers are quite dense and durable. They are designed to last for several years. Not only do they look perfect around the swimming pools, but midnight bluestones make a wonderful choice for all types of renovation projects. This versatile paving material looks flawless in modern and traditional-style homes. You could also use it to pave the interior floors of your commercial buildings. Midnight bluestone is further classified into different types. They are available in bullnose, square-edge, arris-edge, and other forms.
Looking for quality Bluestone Paving for your next DREAM home, residential or commercial project? Great! You are at the right place. STONE PAVERS provides all types of natural stone pavers for the lowest prices in the market. Our wholesale prices will be worth spending each and every penny. Request your FREE SAMPLE or visit our showroom located in Melbourne, Victoria. Call us today on (03) 9706 9767 for FREE laying/paving advice or request a FREE quote. Take Full Advantage of our ongoing Bluestone Sale.