Types of Travertine Tiles
Types of Travertine Tiles
Travertine is a centuries-old natural stone that is found in many ancient structures and buildings. The tile is the primary choice of most homeowners and architects. Thanks to its soft textures and amazing color options. Despite being a traditional form of natural stone, travertine has become one of the popular pavers on the market. It is part of limestone.
Travertine has been used for construction and other applications for centuries. The buildings featuring travertine stone have stood the test of time. This natural stone is used for construction, flooring, paving, wall cladding, and other such applications. It can be used both indoors and outdoors. There is no doubt travertine enhances the beauty of the home.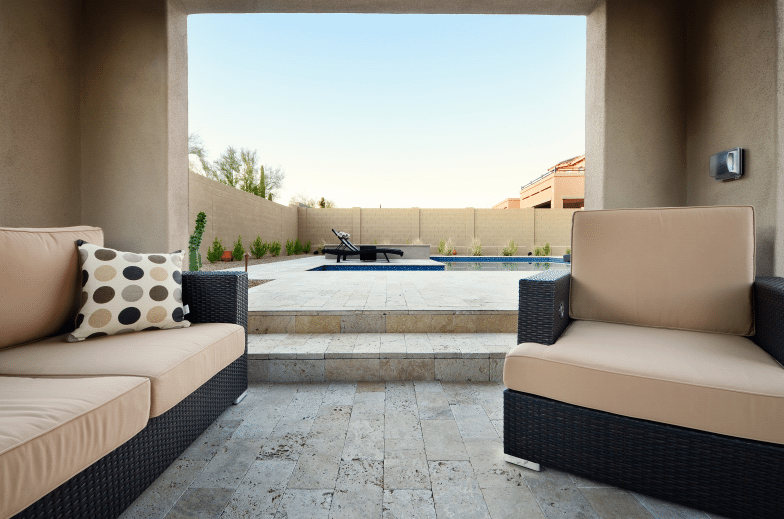 Travertine stone features warm and earthy tones. It is available in polished, tumbled, and natural form. If you are on the lookout for cheap travertine tiles, then we will recommend you purchase travertine in its most natural form.
Some homeowners choose brown travertine as it looks quite appealing. Fortunately, this natural stone is available in a broad range of colors, including but not limited, to white, ivory, grey, silver, cream, beige, walnut, pink, and more.
You can install travertine pavers near the pool, in the bathroom, kitchen, and other damp areas. This centuries-old stone has the potential to last for years. It can resist moisture and all types of weather elements. That being said, travertine is an ideal option for the area surrounding your pool, bathroom, kitchen, garden, patio, and even driveway. In this post, we are going to discuss the common types of travertine tiles available on the market. Let's take a look:
Travertine Types
Before you purchase travertine stones, it is important to know and understand different types of travertine stones. This helps you to choose the best material for your home.
Here, we have mentioned the most common types of travertine tiles on the market. Let's understand each travertine type.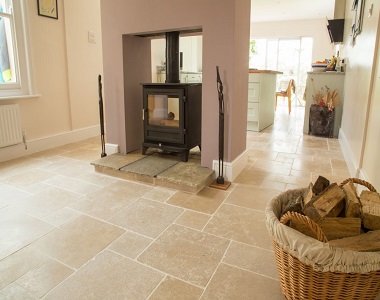 If you want a marble-like floor in your flooring, then indoor travertine is your ideal option. The natural travertine is honed and filled to obtain a polish look. The end product is somewhat similar to marble.
Indoor travertine is mainly used for commercial applications. It has a smooth texture. Its smooth look adds a touch of elegance to any modern space. Even vintage-inspired homes feature indoor travertine floors.
The most common applications of indoor travertine are bedroom floors, dens, and kitchen. Due to the slightly non slippery nature of the honed and filled travertine, it is not recommended to be installed in wet areas.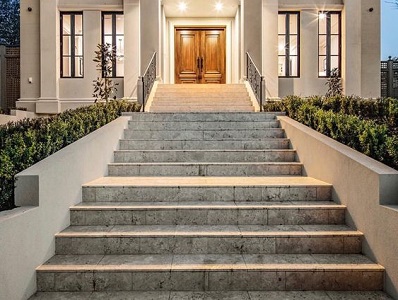 Unlike polished travertine, the tumbled stones are quite natural with no shine. These stones are mostly chosen for exterior décor applications. You could purchase tumbled travertine tiles Brisbane for driveway or patio paving. These stones look quite consistent. The manufacturing process of tumbled travertine is simple.
A large number of travertine pieces are mixed with water and abrasive in a barrel. The goal of the manufacturer is to achieve an even finish on all slabs. The manufacturer might tumble the travertine stones for 2-3 times to get the best possible finish. The process could take up to 5 weeks.
Tumbled travertine stones look rough. Owing to its strength and durability, tumbled travertine is a perfect option for exterior and commercial applications. They are mainly found near the swimming pool, patio, walkway, driveway, wall cladding, kitchen backsplash, and more.
Unlike polished travertine, manufacturers retain the original look of this tile by keeping it as natural as possible. Tumbled travertine is not filled. In order to extend the lifespan of this stone, make sure you seal the floor after installation.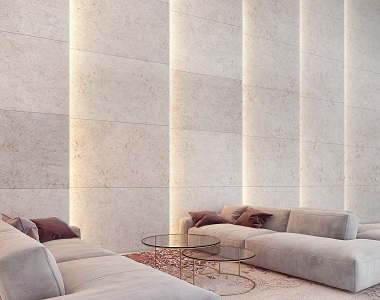 Featuring smooth to touch finish and neutral colors, honed travertine is an ideal option for modern homes. However, honed travertine tile Melbourne is quite versatile. You could use it in your retro-style home too.
This travertine is available in satin and matte finish. Since it is a versatile option, honed travertine can remain unfilled or grout-filled. Most honed travertine tiles are filled with grout to achieve a glossy and reflective finish.
Available in different colors and patterns, honed travertine can be used for indoor and outdoor applications. You could install these tiles in wet areas, such as a bathroom, backsplash above kitchen sink, kitchen floor, the area surrounding your swimming pool, walk-in shower, near bathtub, and more.
Honed travertine can resist moisture and weather elements, making it an ideal choice for exterior applications. Many homeowners choose honed travertine tiles for patio, driveway, walkway, and garden paving requirements.
Which Travertine is the Best?
Each type of travertine looks beautiful and adds an earthy tone to your home. The best travertine for your home depends on a number of factors such as your home décor theme, budget, and the look you want to achieve. In general, polished tiles look amazing in modern homes, while hones and tumbled tiles are for traditional spaces.
Types of Travertine Tiles
In and around your home you are only wanting to use the highest quailty proudct, Travertine Tiles are a great choice whether it be for your outdoor alfresco area to your bathrooms. Travetine Tiles come in a varity a finishes to suit all areas.
Unfilled and tumbled Travertine tiles are perfect for around your pool as they have a smooth texture whilst also being non-slip. Honed and Filled Travertine tiles are suitable for all indoor areas, including bathrooms and kitchen areas.
When selecting pool coping tiles its it important to choose the correct tile that can withstand the salt and chemicals that will be found in your swimming pools water.
Contact Stone Pavers Today to get the best offer on your Travertine Tiles order.
Looking for travertine tiles Melbourne suppliers in Australia? We are Australia's largest travertine tiles and travertine paving suppliers in Victoria, Sydney, Brisbane, Canberra and Adelaide. Give us a call today on 03 9706 9767 or visit our showroom located in Melbourne.
Want to know more information about travertine tiles and pavers? Check out our recent blogs.
Read More about Travertine Tiles- Learning Center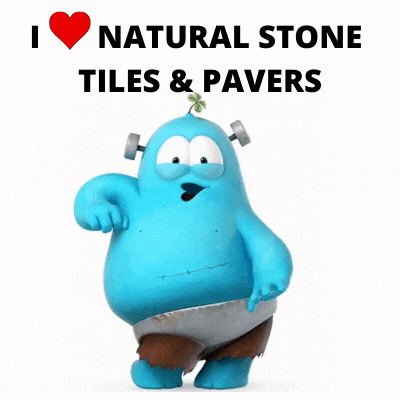 CALL US TODAY! Order Your FREE SAMPLE – Express Posted