Quick Facts About Travertine
Quick Facts About Travertine
Travertine tiles are well-suited for the Australian climate, for both commercial and residential uses.
Travertine floors naturally keep the buildings cool in summer and warm in winter at a rate notably superior to synthetic materials such as ceramics, tile, plastic, or laminate.
Travertine is easy to install and maintain, and the matte surface minimizes the risk of accidents and natural stone is durable and aesthetically pleasing.
In Australia, a wide selection of travertine in varying grades and styles are increasingly popular as the material of choice for pavement, flooring, patios, outdoor areas, stairs, swimming pools, bathrooms, garden installations and other home and office elements.
Polished, brushed, honed, saw cut and tumbled travertine tiles are all compatible with Australian weather, though we would suggest filled travertine for areas that will likely be exposed to moisture.
Australia uses the official travertine dimension stone standard specification C1527/C1527M-11 by ASTM International.
A wide range of travertine pavers in various patterns costing from $24 each is available on the market, depending on the functional and aesthetic requirements and complexity of your paving product.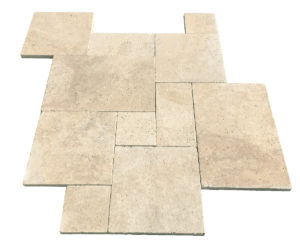 Looking for reliable travertine pavers in Australia? Get in touch with our experts at Stone Pavers Victoria, New South Wales, Queensland, Tasmania and Southern Australia.
We deliver express posted FREE SAMPLES across Australia including Melbourne, Sydney, Brisbane, Canberra, Adelaide, Hobart and more. Contact us for more information.
Take Full Advantage of our ongoing HUGE CLEARANCE SALE on a variety of natural stone tiles and pavers.
SHOP OUR BEST SELLING GRANITE PAVERS
Read More about Travertine Tiles- Learning Center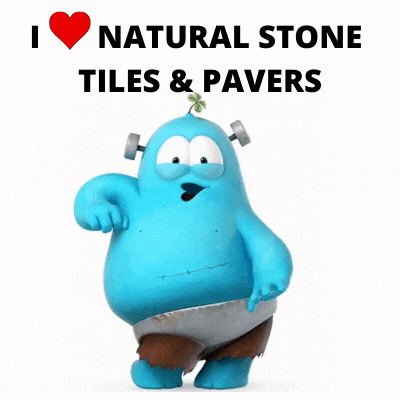 CALL US TODAY! Order Your FREE SAMPLE – Express Posted