Travertine Pavers
Travertine pavers, like other natural stones, are known for their durability and thickness. These thick pavers are designed specifically for outdoor applications. Mostly, these pavers are found in the backyard, patio, stepping stones, and deck.
Many homeowners choose these stones for wall cladding. Owing to their resilience and hard-wearing properties, travertine pavers are homeowners and contractors' number one choice for all kinds of paving projects. This includes:
Travertine tiles are not confined to their exterior applications. In fact, they are used for interior wall cladding. You must have seen the travertine kitchen backsplash in movies. Well, most homeowners pick travertine tiles for interior wall cladding. Thanks to its warm and earthy tones that make it an ideal natural stone for interior and exterior walls.
In addition to the kitchen backsplash, travertine tiles are found in the bathroom walls, wall around the fireplace, and in the living rooms. Usually, people install the travertine wall cladding on one wall. Not only does this look stylish, but it creates a focal point in the room.
Gone are the days when people chose concrete slabs for driveway and pathway paving. Today, your exteriors need a durable and hard-wearing natural stone that's capable of enduring heavy foot traffic. The driveway will leave the first impression on your aspiring homebuyers and your guests.
Many homeowners choose travertine stones to pave the driveway. Not only is it durable, but travertine looks stylish. It adds a touch of elegance to your exteriors. Besides, this natural stone can resist scratches, cracks, and weather. You could also replace them easily if you plan on upgrading your driveway pavers in the future.
When it comes to patio paving, you must look for an option that can resist traffic and frequent use. Travertine pavers are made to last for years. Durability is never going to be your concern with the travertine pavers. You must have heard of the ancient architecture featuring travertine slabs. Well, these buildings have stood the test of time. The travertine-paved patio looks stunning. You can organize family get-togethers or formal events in your paved patio.
To enhance the look of the patio, you can arrange furniture sets. It will make a perfect place for a BBQ party and business meetings.
The warm and earthy palettes of travertine make it a decent option for pool coping. Travertine can withstand water and moisture. So, you don't have to worry about your travertine pavers getting damaged due to pool water. Besides, travertine has a non-slip surface, which is very important if you have kids who love to play around the swimming pool. Rest assured that travertine will not get slippery when exposed to water.
The key difference between travertine and other natural stones lies in the formation of the rock, the hardness of the stone and the appearance. You can get different types of travertine pavers, which all come in ivory, classico, walnut and silver grey.

TUMBLED – The edges of the tiles have been tumbled giving a time worn & rustic appearance.
POLISHED – Polished travertine is a smooth fully honed surface which is suitable for all indoor areas.
HONED – A honed stone has a smooth texture and finish that is achieved by grinding one side of the unfinished stone. The finish can range from a dull matte to a satin or high sheen.
Contact Stone Pavers Today to get the best offer on your Travertine Tiles order.
Looking for travertine tiles Melbourne suppliers in Australia? We are Australia's largest travertine tiles and travertine paving suppliers in Victoria, Sydney, Brisbane, Canberra and Adelaide. Give us a call today on 03 9706 9767 or visit our showroom located in Melbourne.
Want to know more information about travertine tiles and pavers? Check out our recent blogs.
Read More about Travertine Tiles- Learning Center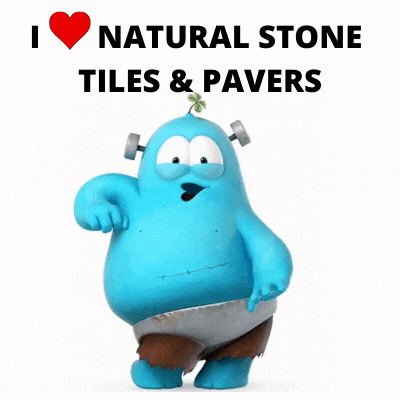 CALL US TODAY! Order Your FREE SAMPLE – Express Posted