What are European Bluestone Pavers?
What are European Bluestone Pavers?
The highly renowned European bluestone pavers and tiles are gaining huge popularity amongst modern homeowners and property owners in Melbourne. Landscaping is a major project that needs to be implemented with utmost care and attention to detail. Whether you are designing a new landscape of revamping the existing space, choosing the right pavers or tiles is a major concern. Out of all the available options out there, European bluestone pavers turn out to be the hot favourite amongst contemporary architects and landscape designers.
European bluestone pavers are obtained out of a guild of premium Basalt or Bluestone quarries that are located in different parts of Europe. These pavers are highly similar to basalt in the overall quality and colour to suit the Australian market. The pavers feature improved texture and higher density with a sawn surface finish to achieve a higher level of non-slip specifications.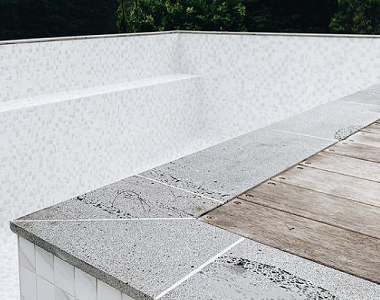 European bluestone pavers are mid-grey shaded bluestone tiles. These appear great when you grout the same with a neutral or grey-colored grout. In case you are seeking a darker shade for your landscaping project, then the experts recommend that you should opt for charcoal grey European bluestone pavers.
You can lay European Bluestone Pavers as your driveway pavers, Pathway pavers, patio pavers, pool pavers, stepping stones, outdoor pavers, natural stone tiles and pool coping tiles.
Benefits of Using European Bluestone Pavers
If you are opting for European bluestone pavers, here are some of the benefits you can expect out of the same:
Consistent in Texture and Colour: European bluestone pavers are known to feature highly consistent texture as well as colour throughout. The stock that you will be using will be highly predictable when it comes to the overall appearance. On the other hand, if you opt for other options for bluestone pavers like Chinese pavers, you will be in store for patchy and discoloured patterns throughout. As such, the results become highly unpredictable with other types of pavers.
Denser Quality for Bluestone: Out of other options available out there, European bluestone pavers are highly denser in the overall nature and appearance. This is the reason why these pavers are regarded as highly strong as well as less porous. As such, you can expect making minimal use of stone sealers in this type of bluestone pavers.
Higher Rating for Salt Tolerance: Eventually, this implies that customers can confidently look forward to using European bluestone pavers for swimming pools having salt water. At the same time, these high-quality pavers can also be utilised for seaside properties wherein there might be more salt content in the air.
Improved Quality Control: When you choose European Bluestone Pavers for your landscaping project, you can be assured of the delivery of the topmost quality of natural stone pavers. At the same time, in addition to the overall quality, these bluestone pavers are also highly affordable and durable for a long-term landscaping project.
Costs of European Bluestone Paver Installation
The overall price of installing bluestone pavers for your landscaping project is going to depend on the overall thickness of the pavers as well as the kind of paver that you choose. In general cases, thermal pavers are regarded as more expensive. On the other hand, irregular bluestone pavers tend to be on the budget-friendly range. Check cheap pavers here.
After including the overall cost of labour for installation, the price might increase on a per square meter basis. Moreover, the overall prices might even reach a higher point when you go for choosing the top-grade European bluestone pavers in Melbourne. It would ultimately depend on the total amount of work involved in the given landscaping project.
During installation, it is the job of the installer to ensure that every piece is installed smoothly and is levelled properly in the form of pieces being laid out against each other. Most of the installers out there are known to include the total labour costs to the respective job's price along with the price of the materials as well as tools utilised. Some of the materials and tools might include saws, cutting blades, concrete, sand, and so more. All of the given factors are required to be kept in mind while estimating the overall price for the installation of European bluestone pavers in Melbourne.
European Bluestone Paver Colour Options
Just like snowflakes, you are going to have a hard time finding resemblance in two bluestone pavers in terms of the overall colours, textures, designs, and patterns. While the overall colour is going to be the same, no two individual pavers or tiles are going to be similar with respect to the same shade or tone when you are opting for top-grade European bluestone pavers in Melbourne, Sydney, Brisbane, Canberra, Adelaide, Hobart, Geelong and across Australia.
As expected, you can come across most of the bluestone pavers in varying shades of blue. Typically, bluestone tiles are available in leading colour options like blue, midnight and greyish natural stone shades. Natural stone is known to appear like a mix of multiple materials while delivering a rich & strong brown shade. However, the colour can also be included towards tan or a lighter brown shade. The blue hue might vary from a series of pale blue to a richer & brighter blue. The midnight option is not so common.
Conclusion
Stone Pavers Australia is one of the most popular suppliers of European Bluestone Pavers. So, if your looking to give a luxury look to your pavers for affordable prices, contact Stone pavers Today. Our range of European Bluestone Pavers will make you buy this naturally beautiful tiles for your paves. We deliver our pavers in Melbourne, Sydney, Brisbane, Canberra, Adelaide, Hobart, Geelong, Bendigo, Ballarat and across Australia with reasonable freight rates. Call us for more information on (03) 9706 9767. check stone pavers images here.
Read More about Granite Pavers – Learning Centre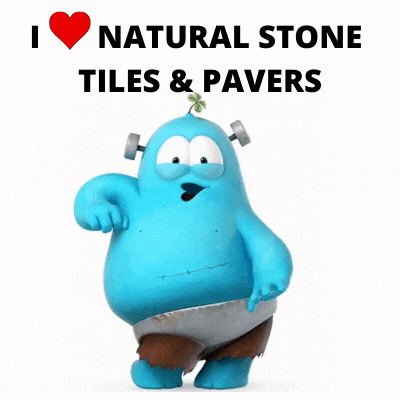 CALL US TODAY! Order Your FREE SAMPLE – Express Posted