How much does Granite Cost?
How much does Granite Pavers Cost?
Granite Pavers Price & Cost
Granite Pavers
dates back to the past century when it was considered one of the most reliable and functional stones for residential and commercial building applications. Granite Pavers cost depends on the type of finish, colour, type and size. As Australia's largest granite suppliers, our granite pavers price range from approximately $60 to $85 per m2. In general, granite pavers are considered as an affordable
natural stone tiles
. Granite paving was extensively used for courtyards and roads. Since then, granite has been the homeowners' favourite for all outdoor paving areas. No matter how complex your home renovation is, granite pavers Melbourne can blend with almost every décor material and landscape seamlessly. Black granite pavers and grey granite pavers are the most popular amongst Australian homeowners. These granite colours renders a touch of elegance to your modern or traditional-style home.

Installation Image of Raven Grey Granite Pavers
How Much Does Granite Patio and Granite Driveway Cost?
Granite pavers is considered cheap for a good quality stone. There is no denying that granite pavers Brisbane happens to have a natural and organic look that no material can beat. The functional properties, durability, versatility, and colour of granite can cost you hundreds, if not thousands of dollars. The entire project could cost you around $700-$900 depending on the size of your area and the type of material you choose.
Installation Image of Dove White Exfoliated Granite Pavers
Granite pavers are available in different finishes and styles. The price of the paver could vary depending on the paver's finish. The average cost of granite pavers can be anywhere approximately between $17 and $30 per piece, which is quite affordable. For example flamed granite paving is great for any outdoor areas such as driveways, pool pavers,
granite pool coping
, patios and other outdoor entertaining areas. It is a great option for pool decks and other areas that are exposed to humidity and harsh weather conditions.
Different Colours and Finishes of Granite
Granite, just like other natural stones, has varying colours and patterns that gives it a modern look. The minerals present in granite pavers have a great impact on the overall appearance and texture of the granite pavers.  In fact, different minerals in granite pavers can give shades that could vary from charcoal black to light yellow.  You could buy this stone in flamed, sandblasted and hammered finish. Surprisingly, many Australian homeowners design their outdoors with granite crazy paving which comes in irregular shapes and patterns.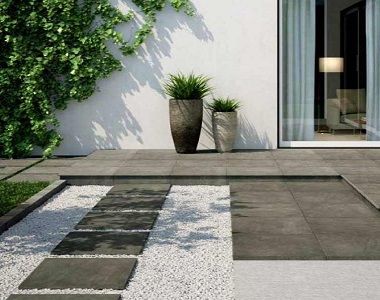 Installation Image of Midnight Black Granite Pavers
The granite pavers price depends mainly on the colour and finish. The natural stones with common colours will cost you a lot less. The uniform style granite pavers are available in square and rectangular shapes, while the irregular stones such as  granite crazy paver is installed at a specific distance from the other stone. Once all the pavers are arranged, the wide joints are filled with grout and sand. The perfect paver for your home depends on where you are installing them as well as how you'd like to design your exteriors. If you want an old-fashioned and vintage-inspired home, then granite pavers in irregular sizes and shapes will make a perfect fit. For those who want to build a contemporary driveway, then the rectangular or square shaped granite pavers will look sophisticated.
Why is Granite the Best Paver for Your Landscape?
Granite pavers has its share of pros and cons. It doesn't shift, crack, or buckle, not even if it is exposed to a rough harsh weather conditions. As it is an igneous rock, granite does not deteriorate or get scratched from moisture and debris.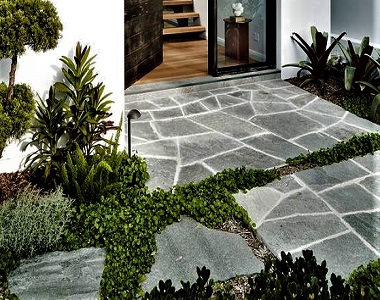 Installation Image of Granite Crazy Paving
A majority of homeowners use it for outdoor flooring applications as this natural stone looks better outside. Granite is easy to maintain and requires minimal cleaning. It features a non-slip surface and a natural finish. You can buy granite pavers for sale at an affordable price in the Australian stone market as granite is available in abundance in Melbourne, Brisbane, and Sydney. Buy
granite pavers
now.
Conclusion
Looking for granite paving for your next renovation project? Great! get in touch with us as we are
Australia #1 Natural Stone Paving Suppliers
and supply tiles and pavers in
Victoria
,
New South Wales
,
Queensland
,
Southern Australia
and
Tasmania.
If you would like to check our stone quality you are most welcome to order our Express Posted
FREE SAMPLE
services. Just simply fill out our
contact form
and
request a sample
of your choice of tile. We also provide
FREE STONEMASON
advice over the phone or in person. There are many other services that we provide that you can take advantage of. Call us on
(03) 9706 9767
for more information. Meanwhile, browse our range of
Granite pavers
and enjoy shopping on SALE prices.
SHOP OUR BEST SELLING GRANITE PAVERS
Read More about Granite Pavers – Learning Centre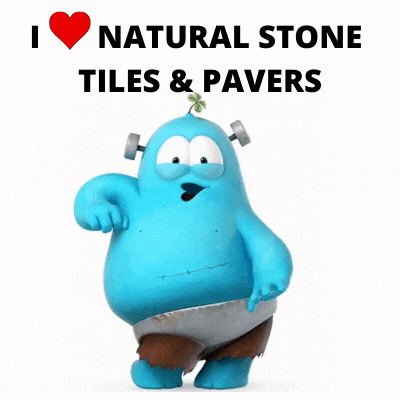 CALL US TODAY! Order Your FREE SAMPLE – Express Posted