How to Clean Granite Pavers?
How to Clean Granite Pavers?
Granite pavers is a low maintenance natural stone, meaning it doesn't require strong cleaning products or expensive tools. You only have to wash it regularly and seal the granite paving surface every few years to keep it looking good for years. The darker the stone means less cleaning that is why many homeowners choose black granite pavers and grey granite pavers as their outdoor paving area. There is no paving material that can beat the strength and durability of granite outdoor pavers. Granite Pavers Melbourne is one of the most durable and powerful natural stone pavers in the Australian stone market. There is a good chance your granite pavers will last for years, like all pavers it can get dirty due to the weather.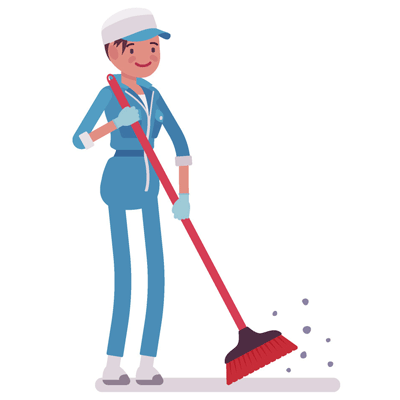 Now, you certainly don't need professional cleaning services for granite pavers when it comes to cleaning and maintenance. It is fine if you hire them once in a while, but hiring contractors for regular cleaning can cost you hundreds of dollars every week. Besides, there is no need for a professional cleaner.
Granite – The Low Maintenance Natural Stone
Granite pavers Brisbane are not high maintenance building materials, which is one of the reasons why it is homeowners' and contractor's favourite pavers for nearly all types of landscaping projects. You don't have to put in much effort for cleaning the pavers. Regular cleaning of granite tiles is required, but there is no need for stone-special detergent or expensive cleaning equipment. Besides, granite Melbourne does not need to be scrubbed or power-washed unless it gets a stubborn stain.
Installation image of Raven Grey Granite Pavers
Granite pavers cleaning and maintenance also depends on the size of the area. If you are cleaning a small granite-paved area in your exteriors that receive a reasonable amount of foot traffic, then a mild detergent with warm water will be enough. Just wash the area with warm water and let it dry. It will look as good and fresh as ever. However, if you are cleaning large granite paved surfaces in your commercial building, probably in the parking lot or other areas that receive significant foot and vehicular traffic, then the ordinary cleaning detergents will not suffice. You are going to clean it with stronger cleaning chemical and re seal them afterwards. Let's check out the steps for cleaning granite stones:
Step 1 – Prep the Surface
Start with preparing the area that is to be cleaned. There must be no furniture pieces, small weeds growing in the joints or around the edges of the pavers, and any other obstacle. Remove everything from the surface and trim the weeds that are growing between the granite pavers. You must also sweep the area with a vacuum or broom and try to remove as much solid debris as possible.
Step 2 – Get a Paver Cleaner
A paver cleaner is not a necessity unless you have not cleaned your granite outdoor tiles for a long time. If the manufacturer or granite pavers supplier recommends a special paver cleaner for your granite tiles, then you must use the same. Before you go shopping for a granite paving stone cleaner, make sure that some chemical detergents contain acid and other harsh substances that can stain your granite should not be uses on these natural stone pavers. So, it is important that you buy the cleaners that are designed for granite. If you are not sure about the paver cleaner, then use a mild detergent with warm water. Note: Even if your granite pavers have a very stubborn and strong stain that won't come off with the regular detergent, do not consider acid washing. Granite can lose its colours and sparkle if it is exposed to harsh chemicals and acid. So, never use acid on granite paving.
Step 3 – Apply the Detergent
Do not apply the cleaning detergent to the dry surface. You have to wet it with a garden hose before applying the paver cleaner. Depending on the cleaner you are using, you can either spray clean the surface or use a roller to coat the entire area with the detergent. Either way, it is best to follow the instructions on the product's label before application. Apply it to the surface in the same way as instructed. You must apply the detergent evenly across the entire surface. Once you are done with the application, leave it for a few minutes to soak (not more than 15 minutes).
Step 4 – Rinse the Area
Wash the patio with a pressure washer or a garden hose thoroughly. No traces of paver cleaner must be left on the surface. Besides, do not leave the cleaning solution for extended durations, as it can rip the natural colours off the pavers. A power washer is a good way to rinse the surface, especially if you are working with granite paving in a commercial space or a driveway.
Step 5 – Apply Sealer
A sealant will keep your black granite pavers from stains and scratches. It will enhance the lifespan of the granite pavers and prevent all kinds of stains. It will also help restore the colour of your grey granite pavers. Sealing is not included in the regular granite maintenance. It is rather required once every 2-3 years – depending on the foot traffic the area receives. As mentioned earlier, granite pavers Melbourne doesn't require heavy maintenance or expensive detergents. The mild cleaning products will do the trick. You can put the furniture and other stuff back in their places once you are done washing your granite pool pavers, granite driveways and other granite outdoor tiles.
Conclusion
Looking for granite paving for your next renovation project? Great! get in touch with us as we are Australia #1 Natural Stone Paving Suppliers and supply tiles and pavers in Victoria, New South Wales, Queensland, Southern Australia and Tasmania. If you would like to check our stone quality you are most welcome to order our Express Posted FREE SAMPLE services. Just simply fill out our contact form and request a sample of your choice of tile. We also provide FREE STONEMASON advice over the phone or in person. There are many other services that we provide that you can take advantage of. Call us on (03) 9706 9767 for more information. Meanwhile, browse our range of Granite pavers and enjoy shopping on SALE prices.
SHOP OUR BEST SELLING GRANITE PAVERS
Read More about Granite Pavers – Learning Centre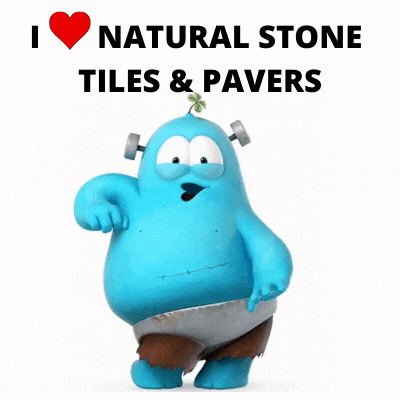 CALL US TODAY! Order Your FREE SAMPLE – Express Posted