Is Granite good for Outdoor Patio?
Why Granite Pavers is Perfect for Outdoor Patio?
Granite Pavers are known for giving your outdoor paving area a unique finish, colour, and design. Your choice of paving material is one of the most important decisions in building your perfect outdoor patio. Granite Pavers Melbourne are designed to stay stable and intact for several decades. In fact, some granite Melbourne are so durable that they tolerate harsh weather conditions. These granite pavers for sale not only add a unique charm to your home, but they don't lose their durability and strength for several years. Granite Pavers Brisbane has gained popularity for its durable properties and rugged appeal over the recent years.
Granite pavers is one of the thickest stone pavers out there that why it has been widely used in commercial and residential landscaping projects. You can design your patio pavers and driveways pavers in creative ways with granite pavers. Granite cobblestone pavers and granite crazy paving in irregular sizes or asymmetrical patterns create a stunning patios, driveways and walkways. You could also use these pavers as stepping stones in your garden that leads your guests to the entrance door. Other applications of granite paving include granite pool coping, granite driveways, granite pathways, wall claddings and granite pool pavers. Walls around the fireplace and façade walls will look stunning when they are clad in granite tiles.

Installation Image of Raven Grey Granite Pavers
Granite Pavers – The Best Paving Material for your outdoor areas
No manufactured stone can beat the resilience and hard-wearing properties of granite outdoor tiles. Unlike concrete and artificial pavers, granite paving ages beautifully. This building material is either sold in a rectangular, square or and irregular shaped such as granite crazy pavers. They make a great choice for outdoor paving and are mostly sold in a rectangular shaped. In addition to the durability and resilience, granite pavers is known for its wide variety of colour options.
Installation Image of Dove White Exfoliated Granite Pavers
It offers the best colour choice ranging from light shades to the darkest tones. The hardness and rugged surface that makes granite pavers the most durable product on the market and also makes it one of the easiest stones to work with. Granite pavers price cost around $18 – $35 per piece. Due to granite pavers being affordable, gardeners use granite pavers for edging as well. They also use it for creating a sophisticated and authentic walkway (as a walkway requires only a few pavers).
Granite paving isn't new to the paving industry. It is one of the oldest natural stones to be found in ancient monuments and historical landmarks. There are many reasons why granite pavers is considered a good quality paving material. As mentioned before, granite tiles Melbourne comes in different shades. It derives its colours from the minerals present in the slab. Usually, the colour of granite depends on the area it is extracted from. The most popular dark granite stones are grey granite pavers and black granite pavers.
Granite pavers gives your any outdoor patio area a warm and inviting look that no other paver would. It makes a great option for contemporary or traditional gardens.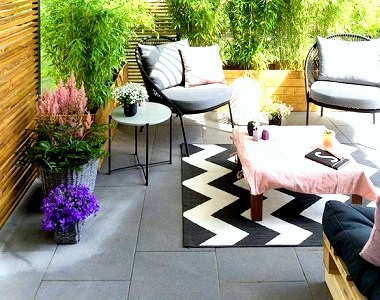 Installation Image of Raven Grey Flamed Granite Pavers
Now, granite pavers is available in multiple finishes and patterns, including but not limited to, exfoliated, flamed, and bush hammered finish. If you are looking for a cheap granite paver for your garden or driveway, consider investing in granite now.
Granite suppliers in Melbourne offers a range of granite pavers that have varying thicknesses and shapes. Alternatively, you can order customized granite stones that feature straight edges and the same patterns. Before you make a purchase, know that even the uniform shaped granite pavers are the best sellers.
Cleaning Granite Pavers as outdoor patio
There is a lot more to granite than its durable and functional properties. It is one of the few natural stone pavers that require reasonable maintenance. All it needs is a high-quality sealing every three years and it will look as fresh as new pavers. Before you seal granite pavers you should try using mild detergent and give these pavers a good clean.
Granite Pavers Melbourne does not need regular cleaning. Just give it a good washing every once or twice a month and that's it. If you want to achieve a flawless or spot-free surface, pressure wash the area or deep clean the pavers with a scrub. Then again, it is not necessary. Maintaining a granite outdoor tiles is as simple as washing it with your regular cleaning detergent. However, sealing is recommended. It will protect the pavers from getting stained and dirty.
The surface of granite combined with its functional and durable properties make it one of the most eye-catching natural stone pavers in the Australian stone market. Besides, it carries a unique appearance and a contemporary look that can enhance nearly any patio or driveway.
Why is Granite Pavers one of Best Pavers for Your Outdoor Patio?
Pros of Granite pavers as outdoor patios:
Highly durable ones which stay as they are for long years without losing their colours.
Granite Pavers are not subjected to buckling, cracking or shifting even due to change in weather.
Granite paving are resistant to chipping, scratches, or wear and tear.
These pavers are heat-resistant which make them perfect for outdoor areas.
Granite pavers around pools can withstand high temperatures
They are non-slip pavers which are perfect for use around pools
Cons of Granite pavers as outdoor patios:
Conclusion
Looking for granite paving for your next renovation project? Great! get in touch with us as we are Australia #1 Natural Stone Paving Suppliers and supply tiles and pavers in Victoria, New South Wales, Queensland, Southern Australia and Tasmania.
If you would like to check our stone quality you are most welcome to order our Express Posted FREE SAMPLE services. Just simply fill out our contact form and request a sample of your choice of tile.
We also provide FREE STONEMASON advice over the phone or in person. There are many other services that we provide that you can take advantage of. Call us on (03) 9706 9767 for more information.
Meanwhile, browse our range of Granite pavers and enjoy shopping on SALE prices.
SHOP OUR BEST SELLING GRANITE PAVERS
Read More about Granite Pavers – Learning Centre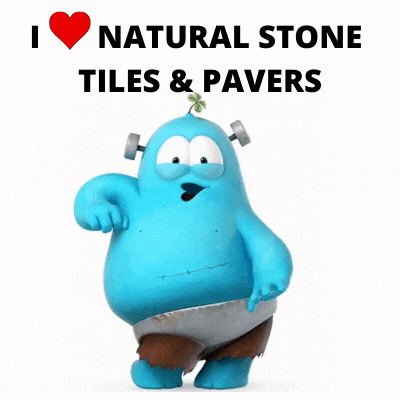 CALL US TODAY! Order Your FREE SAMPLE – Express Posted