Type of Granite Pavers in Melbourne, Sydney, Brisbane
Types of Granite Pavers in Melbourne, Sydney, Brisbane, Adelaide
The natural beauty of granite pavers has captured a lot of attention over the past few decades. Nowadays, granite paving has become a common building and paving material for different types of outdoor areas. Due to the popularity of granite pavers in Australia rising, people have started to use it for all their outdoor paving areas. You must have seen granite pavers around pool ,while that is one of the primary applications of this natural stone, granite is known for a wide array of uses. People have been incorporating granite into their landscapes in creative ways such as granite pool pavers, granite driveways, granite pool coping and other outdoor tiling areas. What makes it even more beautiful and a reliable option for home renovation is the variety of granite stones available in the market. As the largest granite supplier in Melbourne, you will find a wonderful collection of granite pavers available in multiple colours, shapes, sizes, and patterns. Our best selling granite pavers are the grey granite pavers and black granite pavers.
Granite in Different Styles
The areas where homeowners use Granite Outdoor tiles are around the pool, patio areas, walkways and driveways. The durability of granite make it an ideal option for any paving areas. These pavers can withstand any harsh weather conditions.
Below we have discussed the popular types of granite pavers available in Melbourne, Sydney, Brisbane, Adelaide, and other Australian stone markets. Let's take a look:
1. Granite Stepping Stones
Granite stepping stones are used for walkways or foot path. You could use these granite pavers for designing a stunning walkway in your front yard or backyard. The granite steppers look flawless in your exteriors and makes a great addition to your outdoor paving areas.
"Installation Image of Raven Grey Granite pavers"
2. Exfoliated Granite Pavers
Granite pavers is one of the few natural stones that can tolerate ridiculously high temperatures without it getting cracked or discoloured. If you have an outdoor paving area on the patio or deck, then you must consider granite stones in a flamed or exfoliated finish. They look absolutely stunning and can resist any temperature or changing weather conditions.
"Installation of Raven Grey Granite Pavers"
Flamed or exfoliated granite pavers is exposed to a very high temperature, making the grains present in the stone change their natural colour. That happens because the minerals that give granite its unique colours are burnt during the process. The end product is a natural granite stone with a rough surface with a slightly discoloured appearance. Flamed granite pavers are mostly available black, grey, white adn yellow tones.
3. Granite Crazy Paving
As the name suggests, granite crazy pavers are asymmetrical natural stones that are to be arranged on the ground in a free-flow pattern for an inconsistent pattern. They make a great option for your driveways, fireplaces and wall claddings.
4. Granite Cobblestone Pavers
"Installation Image of Raven Flamed Granite Cobblestones"
The textured granite stones that carry a slightly weathered appearance look stunning in all settings. You can use granite cobblestone pavers on your patios, alfresco, interior & exterior floors, pool decks, fireplace walls, driveways walkways, and other entertainment areas. These cobblestones are available in both flamed and natural split finish.
5. Granite Patio and Driveway Pavers
Installation Image of Dove White Exfoliated Granite Pavers
In Sydney, Melbourne, and other Australian stone markets, you will find granite pavers for different areas. To lay Granite as driveway pavers or patio pavers you would need a paver that is at least 20mm thick.
6. Granite Pool Pavers and Pool Coping Tiles

Installation image of Raven Grey Granite Pavers

Granite pavers are mostly laid around swimming pool areas due to its beauty and hard wearing qualities. The paver is easy to clean and maintain in the long run therefore, making it homeowners preferred choice of pavers.
Conclusion
Looking for granite paving for your next renovation project? Great! get in touch with us as we are Australia #1 Natural Stone Paving Suppliers and supply tiles and pavers in Victoria, New South Wales, Queensland, Southern Australia and Tasmania.
If you would like to check our stone quality you are most welcome to order our Express Posted FREE SAMPLE services. Just simply fill out our contact form and request a sample of your choice of tile.
We also provide FREE STONEMASON advice over the phone or in person. There are many other services that we provide that you can take advantage of. Call us on (03) 9706 9767 for more information.
Meanwhile, browse our range of Granite pavers and enjoy shopping on SALE prices.
SHOP OUR BEST SELLING GRANITE PAVERS
Read More about Granite Pavers – Learning Centre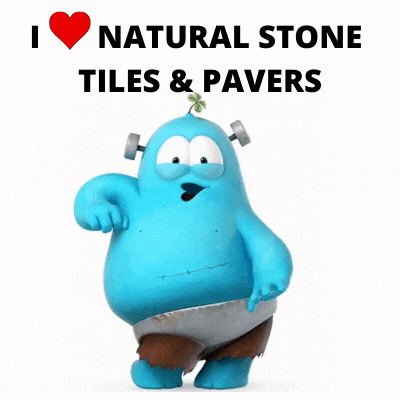 CALL US TODAY! Order Your FREE SAMPLE – Express Posted