With Granite paving gaining popularity in recent years, many Australian Homeowners have been going for granite stepping stones around their front porch, front entry to their door and other outdoor areas due to its hard wearing qualities and its colour consistency.  At Stone Pavers Australia we offer a variety of Granite stepping stones and the popular granite colours are black, grey,  white and yellow.
SHOP GRANITE STEPPING STONES ON SALE
Why Granite Stepping Stones?
"Installation Image of Raven Grey Granite Stepping Stones"
Well, for starters, granite pavers Melbourne are less likely to deteriorate and will last longer compared to other manufactured pavers in the market. Other manufactured pavers are in fact more costly and are less durable. We highly recommend using granite pavers as stepping stones also add an aesthetic look to your home.
Where to lay granite stepping stones?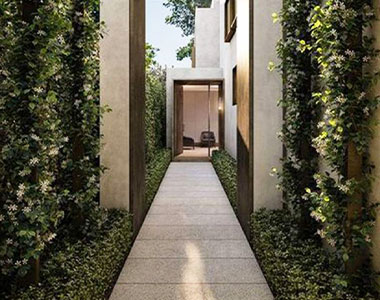 "Installation Image of Summer Daze Granite Pavers"
You can lay granite stepping stones around walkways, pathways, patio areas, garden areas, swimming pool areas and as an entry to your home. For those who enjoy gardening but are tired of the continuous maintenance that it requires, do yourselves a favour and install granite pavers Melbourne as stepping stones. This could help provide a structure to the area as well as some relief from extra weeding.
What varieties are these granite paver stone available in?
Given the demand for granite stepping stones, we stock a huge granite pavers range. They are available in a variety of shapes & sizes i.e., rectangular shaped, small and large squares and irregular natural looking shape such as granite cobblestones and granite crazy paving.
Rectangular Shaped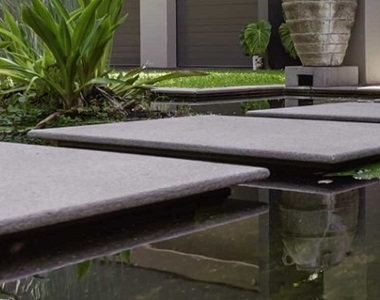 "Installation Image of Midnight Black Granite Pavers"
Square Shaped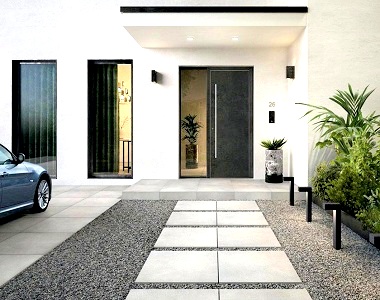 "Installation Image of Dove White Granite Pavers"
Irregular Shaped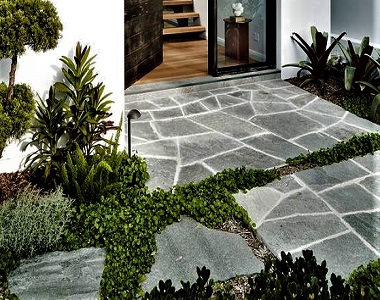 "Installation Image of Midnight Granite Crazy Paving "
Now that you know enough about the use of granite pavers as stepping stones in a practical environment stop pondering on which paver options to go for. Just buy granite pavers and use it as stepping stones.
We are the best granite suppliers and stock a large range of granite pavers and granite tiles. Granite pavers price starts from approximately $60 per sqm.
Conclusion
Granite is chosen mostly because of its durability and other hard wearing qualities for paving. [Read more about What is Granite? ] That is why granite is one of the most popular natural stone pavers choice of Australian Homeowners. [Read Granite Frequently Asked Question to learn more. ]
We are known for providing quality granite products at low prices. If you are looking to buy granite pavers in Melbourne, Sydney, Brisbane, Adelaide, or anywhere across Australia. Give us a call today on 03 9706 9767 or contact us and receive a FREE QUOTE or you can request an express posted FREE SAMPLE before purchasing our products. Get some installation ideas from our beautiful stone tiles Granite Image Gallery.