Why 12mm thick bluestone pavers are better than 20mm thick pavers in Sydney?
Why 12mm thick bluestone pavers are better than 20mm thick pavers in Sydney?
Are you searching for the right thickness specification for bluestone paving for your home's exterior in Sydney?
Bluestone pavers
are available in a myriad of thickness, size, and shape options. However, before installing the same in your exterior area, it is recommended that you should aim at knowing about the role of different parameters in your patio or garden area. Whether you are installing bluestone pavers for the driveway or the patio area, it is advised that you should make use of the right dimensions of the paving stones for expecting the best outcomes.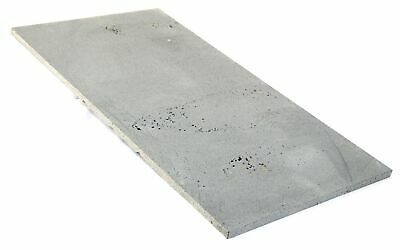 "Top Choice in Sydney : 12mm Thick European Bluestone Pavers"
Bluestone is a highly durable and attractive form of natural stone that is highly sought-after as a famous paving material in Australia. Most homeowners and property owners in Australia prefer using bluestone pavers for a wide number of reasons –ranging from its overall durability to strength, anti-slip nature, heat resistance, and the overall aesthetics. As a matter of fact, bluestone pavers have been used in architecture and other applications for several centuries. You can come across innumerable buildings and monuments featuring bluestone pavers and appearing as elegant as ever.
Good Reads
:
What is Bluestone?
All you need to know about bluestone pavers? 
Bluestone Pavers for Exterior Installation
If you are planning to install bluestone pavers in your home's exteriors, you should take into consideration special traits of the natural stone to obtain the best outcomes. There are several variants of bluestone pavers out there. Out of all the available options in Australia,
European Bluestone Pavers
are known to be high on demand due to the overall superiority of the quality. While you might be impressed with the overall quality and aesthetics of the natural stone pavers, size and thickness is yet another consideration that you need to pay attention to. Bluestone pavers are available in a myriad of size and shape options. They could be cut in uniform sizes like rectangles or squares. On the other hand, they could also be cut for achieving a highly natural appearance with irregular shapes and jagged edges such as
Bluestone Stepping Stones
.
"Bluestone Paves 12mm are perfect for Outdoor Paving areas"
The size or thickness of the paving material that you choose for your landscaping project is a matter of choice. However, it is considered that uniform pieces are easier to work upon. This is because with the presence of the natural pavers that are uniformly sized, it becomes easier to map out the entire area in an effortless manner. Good Reads :
The Right Size Consideration for Bluestone Pavers
Natural stone paving with the help of bluestone pavers is regarded as suitable for all types of exterior landscaping projects. This is the reason why the usual bluestone paver on a typical sand bed installation detailing makes use of the stone unit that is 12mm in the overall thickness. This is in comparison to other types of bluestone paving projects making use of 20mm thickness throughout.
A majority of homeowners and property owners in Sydney prefer using bluestone pavers with 12mm thickness over 20mm thickness due to various reasons.
Reduced Cost: One of the primary concerns with respect to bluestone paver installation is the overall cost with respect to the thickness parameter. As 20mm is thicker than 12mm bluestone pavers, the former turns out to be quite expensive in comparison to the options featuring minimal thickness. With a 12mm thick bluestone paver package, more pavers are able to accommodate in a single pallet.
Eco-friendly: Additionally, the reduced thickness of the bluestone pavers helps in reducing the overall cost of logistics and transportation at the same time. Moreover, if you consider the same from the point of the environment, it is highly eco-friendly. This is because less material is required in the preparation of the installation process and waste production gets reduced significantly from every single piece or dimension.
No Loss of Quality: Without losing any specific characteristics of the tiles at 12 mm from 20mm, the leading bluestone paver suppliers in Australia can help consumers of all income levels and expenditure capacities get access to top-class paving material.
Reduced Weight During Installation: The overall lightweight feature of the 12mm bluestone pavers helps in the installation process. The lightweight capability of the tiles also allows the overall ease of transportation and handling during installation. Therefore, the decrease in weight will help in getting the expense of transportation reduced at the same time.
However, the overall reduction of the weight due to reduced thickness of the pavers is not going to reduce the material's strength. The 12mm thick tiles also retain the intrinsic properties of the pavers –featuring greater resistant against scratching, resistance to temperature fluctuations, and the overall stains as well. If you are planning the installation of bluestone pavers for your landscaping project, you can make use of top-class 12mm thick tiles for optimum results. These are highly superior to 20mm thick tiles in Sydney.
Contact Us Today!
Looking for quality
Bluestone Paving
for your next DREAM home, residential or commercial project? Great! You are at the right place. STONE PAVERS provides all types of natural stone pavers or
natural stone tiles
for the lowest prices in the market. Our wholesale prices will be worth spending each and every penny. Request your FREE SAMPLE or visit our showroom located in Melbourne, Victoria. Call us today on
(03) 9706 9767
for FREE laying/paving advice or request a FREE quote. Take Full Advantage of our ongoing
Bluestone Sale
.