Modern architecture is witnessing continuous advancement, revolution, and innovation since we learned the art of building innovatively.
Out of all such changes, one of the most revolutionary changes has been observed in the manner in which structures are being decorated aesthetically from the exteriors.
The process of decorating a wall or given area with the implementation of some attractive materials is referred to as "cladding."
Natural Stone Wall cladding has been long used in practice to represent a form of visual art for buildings and other architectural structures.
However, in the modern era, the application of the process of wall cladding is known to go beyond the aesthetics factors and reaching out to the concept of complementing a building when it comes to the overall durability, efficiency, and safety.
How can Wall Cladding Amplify the Beauty of Indoor or Outdoor Space?
Wall cladding refers to an additional layer of cover on the existing exterior or interior walls of the building.
When you implement the process of cladding to the existing walls–whether out of natural stones or other materials, it helps in contributing to the impressive aesthetics of the given building.
Most of the wall cladding materials –especially those involving natural stones, are known to be available in a myriad of colors, textures, patterns, and finishes that are capable of perfectly matching the existing aesthetics of the building.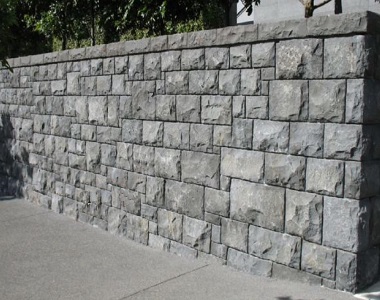 The given variety of natural stone wall cladding material can help in transforming an ordinary wall into a lively & vibrant masterpiece.
If you are considering exterior paint, it is important to note that paints are not sufficient to impart the needed protection or unique appearance to the house.
This is wherein the role of wall cladding comes in as it offers a wide range of options to enhance the overall décor.
Whether you wish to achieve the modern look or give your house a rustic touch, wall cladding has all possible options of materials for you to choose from and improve your house aesthetics.
While choosing the option of wall cladding for improved durability and appearance, it is important to opt for the process of wall cladding only on walls wherever necessary.
In simpler words, when you go for the option of covering the entire or most part of the walls with cladding, it would impart a messy appearance to the building while asking you to invest a lot of money and time.
Top Benefits of Using Decorative Wall Cladding
There are several benefits that you can achieve out of a professional wall cladding project. Here are some:
The process of wall cladding helps in protecting the building from microorganisms, dust, and excessive moisture. As such, this makes the wall highly sturdy and durable to last for several decades.
The cladding material used for the project –especially natural stones, can help in preventing noise pollution from the outside environment.
Wall cladding materials like natural stones are immensely resistant to water and heat damage. These materials are capable of absorbing excessive heat while emancipating the same easily. As such, the temperature in most of your home's interiors can remain mild & constant.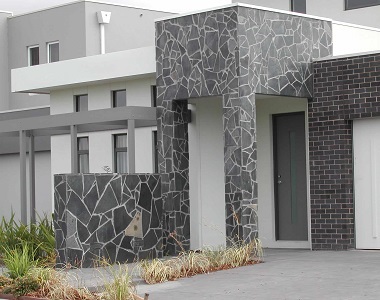 The cladding materials –especially natural stones, tend to be non-permeable in nature. Therefore, it is capable of protecting the building from external elements like excessive rainfall, storm, hurricane, or even intense sunlight that might degrade the overall structure of the building.
Based on the cladding material that you are going to use for the project, cladding turns out to be light on the walls.
The overall installation process for wall cladding turns out quick and simple.
With the help of wall cladding, the walls of the buildings remain protected from a wide range of degrading agents. As such, this helps in improving the overall life of your walls & building.
Cladding materials like natural stones tend to be less expensive when it comes to the overall installation process.
Natural Stones for Wall Cladding
When it comes to wall cladding, there is no beating the competition offered by natural stones.
There is a wide range of natural stone variants that are being used for the process of wall cladding.
Based on the overall appearance, textures, patterns, and finishes, the architects tend to choose the right natural stone material for the given wall cladding project in Australia.
Natural stone wall cladding is known for its overall durability, strength, versatility, and aesthetics. Some of the most popular options of natural stones for the purpose of wall cladding are:
Granite: When it comes to interior cladding, granite is one of the most popular materials –especially for bathroom areas. Granite is well-known for its impressive stability and toughness, along with its overall texture and color variations.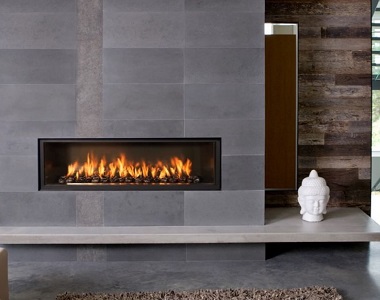 Stack Stone: For creating wonderful impressions of wall cladding, stacked stones are quite popular amongst homeowners in Australia. These help in creating unique appearances for your walls while imparting a decorative touch to the same.
Travertine: Natural stone cladding looks stunning upon installation as wall cladding and gives a beautiful luxury feel upon touch and feel. Perfect as wall cladding around the fireplace, water feature, TV Cabinet and other decorative features.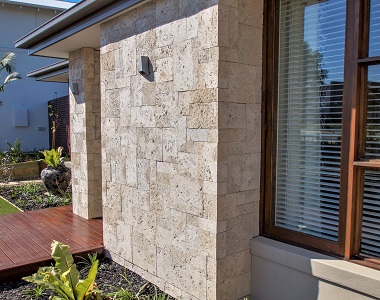 Basalt: Basalt is a popular dark-colored natural stone that is considered as perfect for both interior as well as exterior wall cladding. Basalt is known for its unique characteristic of top-class insulating capacity.
Ensure professional wall cladding services for your home design project!
Looking for beautiful stone cladding in Melbourne, Sydney, Brisbane, Canberra, Hobart or Adelaide? Great! why not contact STONE PAVERS Australia. We are Australia's No.1 natural stone paving suppliers running our store from the past 30 years. 
Natural Stone Pavers have all types of wall cladding such as bluestone wall cladding, granite wall cladding, Crazy Paving wall cladding, Stack stone wall cladding and more. We are running the Biggest SALE of the year, why not take advantage of it. 
Browse our range of stone wall cladding and get inspired by our beautiful stack stone Image gallery. 
You can also request our Express posted FREE SAMPLES of your favorite tile. 
Simply fill our contact us form and get your sample delivered at your doorstep. 
We deliver pavers and tiles across Australia including Victoria, New South Wales, Brisbane, Tasmania and Southern Australia with reasonable freight prices. 
You are just a phone call away from our bulk order deals and discounts. Call now on (03) 97069767 for information on discounts and laying advice. 
We are waiting for your phone call or it would be great to see you in our store located in Doveton, Melbourne, Victoria.