Sandstone pavers and crazy paving supplier
Sandstone Pavers and Crazy Paving Supplier
The choices concerning the pavers for your exterior and interior applications are endless. There is concrete, bricks, and a wide range of natural stones. Sandstone is one such paving material for exterior and indoor paving applications. Like other natural stones, sandstone Melbourne is a centuries-old paving material. It was extensively used for the construction of the ancient monuments and historical buildings.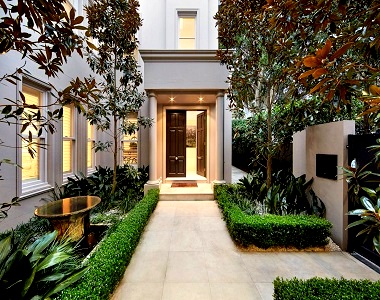 "Himalayan Sandstone Pavers"
There is no denying that sandstone Sydney is a dense and durable material. This natural stone is better than the man-made pavers. Though it isn't as strong as granite, sandstone is one of the hard-wearing natural stones that can last for several years without showing any sign of deterioration. The best part is that sandstone pavers are customizable. They can be cut and shaped according to your requirements.
The Overview of the Sandstone Pavers
The slabs of sandstone are never the same. Each stone features a unique color that varies from the other slabs. So, even if a slab is damaged, you can replace it easily. Rest assured that replacing the sandstone slab will not affect your landscape or look odd. As mentioned before, sandstone is one of the sturdy natural paving materials. So, they don't get damaged if they are exposed to sun, freezing temperature, snow, and moisture. In fact, sandstones are weather-resistant material that can withstand all kinds of harsh weather elements effortlessly.
"Teakwood Sandstone Crazy Pavers"
If you are looking for a sustainable and environment-friendly material for your exterior or interior paving requirements, then there can't be a better option than sandstone. This natural paving material can be recycled and reused. So, if you ever want to upgrade your patio or backyard in the future, you will not need to dump the sandstones Bendigo in landfills. Another quality of this material is its anti-slip nature.
"Teakwood Sandstone Pavers"
Sandstone Brisbane has a grainy texture, which makes it a slip-resistant paver. It also makes it a perfect option for exterior paving. You could install sandstone Geelong around the swimming pool, fountain, and other wet areas. Many homeowners choose sandstone pavers for pool coping. If you are looking for a natural stone for pool coping, then sandstone could be your ideal option.
Choose Sandstone for Exterior Paving
Natural sandstone Ballarat pavers are available in a wide range of shapes and colors. The most common color options for sandstone includes rich red, bright gold, brown, light yellow, and beige.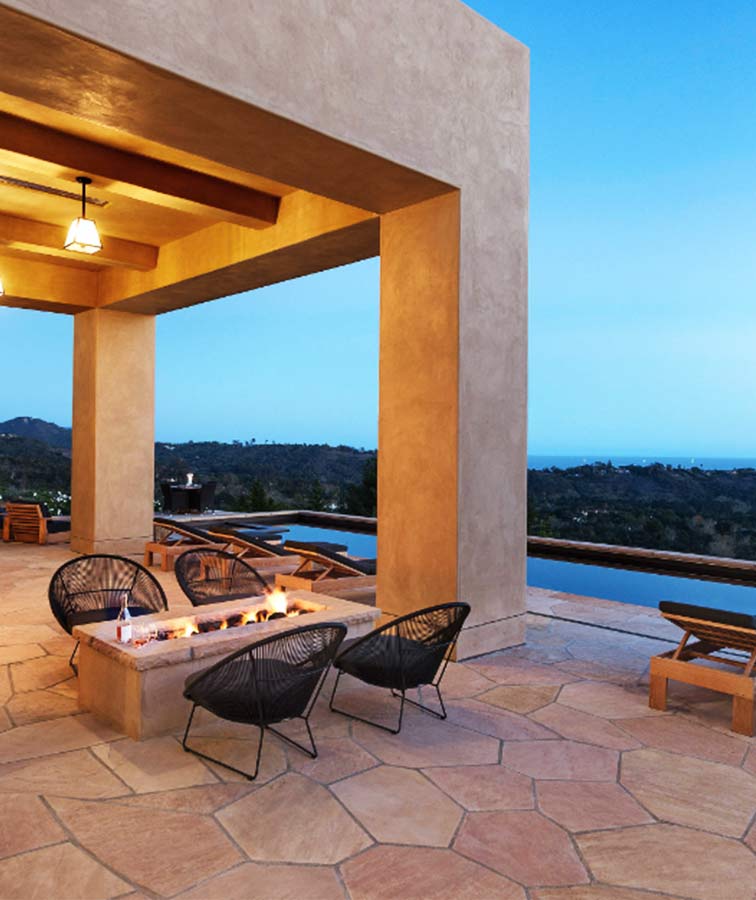 "Sandstone Crazy Pavers"
Make sure that sandstone needs to be sealed with a high-quality sealant. Sandstone happens to be a low-maintenance natural stone. It doesn't need harsh chemicals and acidic solutions for maintenance. However, it does need to be sealed immediately after the installation and once a year. The sealing will protect this natural stone from weather and water damages.
Conclusion
Beautiful Sandstone pavers and sandstone tiles are perfect for installing around the swimming pool area, outdoor pavers, garden sitting areas, patio pavers, driveway pavers and more.
Are you looking for various textures and colors in sandstone for your home or other residential property? If yes! then check out our variety of sandstone pavers available in various sizes and thicknesses.
We deliver tiles and pavers across Australia mainly in Victoria, New South Wales, Queensland, Tasmania and southern Australia.
We provide FREE SAMPLES + FREE QUOTE + FREE EXPERT STONEMASON ADVICE. To take full advantage of all our benefits, you are just a phone call away. Give us a call today on (03) 9706 9767 and receive a price estimate on your choice of pavers.
Simply just fill our contact us form for any sandstone related questions.
Get some laying ideas from our stunning collection of sandstone pavers image gallery.
If you have got any questions related to laying of sandstone pavers or something similar. Feel free to get in touch today!
Hope you enjoy reading our blog post.