Sandstone Crazy Paving Pool Paving with Bluestone Pool Coping
Sandstone Crazy Pavers Pool Paving with Bluestone Pool Coping
Pool coping is completely different from the typical exterior paving projects. Unlike the driveway and patio, you need to pay special attention to the natural stones or pavers you pick for pool coping. Selecting the best material for pool paving can be a bit challenging. Usually, people talk to the contractors and take advice from professional paving companies.
"Sandstone Crazy Paving Pool Paving with Bluestone Pool Coping"
Not only for the aesthetic, but pool coping is important for safety purposes as well. It gives swimmers a ledge that they can hold when entering or getting out of the swimming pool. They can also grab these pavers when they want to relax in the pool. That being said, homeowners need to look for a material that features an anti-slip surface so that you don't end up slipping.
Natural Pool Coping Pavers
Now, the pool coping should coordinate well with the tiles installed on your deck. However, that does not mean you should use the same pavers for all your outdoor décor projects. That will look weird. For example, choosing sandstone for the deck and bluestone for pool coping will be a good idea. Both are different in terms of texture and properties, but they share several common features. The possibilities and options are countless when it comes to pool coping.
Even if you have decided to install natural stones around the edges of your swimming pool, you are going to need to select from a host of natural stones. For instance, stack stones, sandstones, limestone, bluestone, granite, and travertine slabs are some of the popular natural pavers that are extensively used for construction and paving purposes.
Choose the Best pavers for Pool Coping
The material you choose for pool coping should not only cover the safety aspects, but it also needs to complement your landscape. For instance, if you have chosen limestone for driveway paving, then it makes sense to install bluestone or something similar around your swimming pool. The second important thing to consider is the color and design of these pavers.
In order to complete your outdoors, you need to select the best natural stones for pool coping. The most common option is bluestone. Experts believe that bluestone is extracted specifically for pool coping and exterior paving requirements. Due to its resilience and durability, bluestone has become the contractor's first choice for pool coping.
One interesting quality of the natural stones is the color variations. Two natural stone slabs can never have the same color and pattern. They might not differ a lot, but you will notice slight variations. That is one of the qualities that make natural stones stand out from the concrete, bricks, and other typical pavers.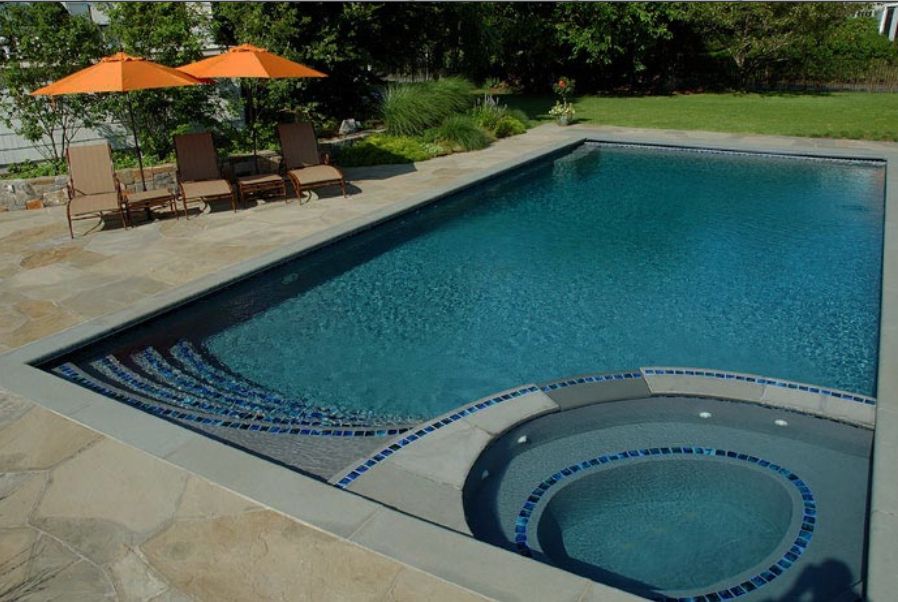 Here we have a very unique pool renovation. Sandstone Crazy Paving Pool Paving with Bluestone Pool Coping. See more Sandstone and Bluestone.
Conclusion
Crazy paving is the best option if you are looking for a modern and stylish look for your pavers. They are recently gaining popularity among Australian Homeowners because of there crazy, random and mesmerizing look.
The most popular crazy paving natural stone is bluestone, sandstone and quartz. However, people also prefer some different stone style based on there colour preferences and matching the styling of their home.
If you are based in Melbourne, Sydney, Canberra, Adelaide, Brisbane, Hobart, Geelong or anywhere in Australia and looking for crazy pavers then there is no better place than STONE PAVERS AUSTRALIA. You will find the quality natural stone pavers for the cheapest prices in the market.
We provide express posted FREE SAMPLES + FREE STONEMASON ADVICE + Door-to-door Delivery Australia-wide. You are just a phone call away from all the DISCOUNTS we have to offer. Call us today on (03) 97069767 and get a FREE Quote on your pavers.
Simply contact us and get your FREE Sample delivered at your doorstep.
Call us for more information on Delivery services.
Hope you enjoy reading our Blog. Wish to see you soon.