Sandstone cladding on house facade
Sandstone Cladding on House Façade
Many homeowners install wall cladding to protect their exterior walls from harsh weather and other natural elements. However, safety isn't the only reason why people choose wall cladding. The installation of tiles on your exterior or interior walls is all you need to improve the aesthetic of your home.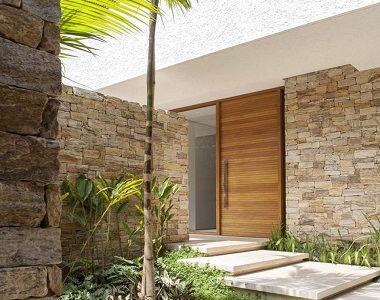 "Sandstone Wall Cladding"
A wide range of natural tiles are available for wall cladding, but a majority of people choose natural stones as they offer durability. Sandstone is one of the common and cost-effective materials for wall cladding. It's especially recommended for feature walls, but you can also use it on the exterior facades. Let's take a look at the reasons why you should opt for sandstone wall cladding.
Do you want to transform your boring exterior wall into a modern façade? Are you planning to give a quick makeover to your exteriors? Well, the façade is the first thing your visitors notice as they enter your home. Sandstone tiles can enhance the curb appeal of your property. Besides, the wall clad in sandstone pavers looks stunning. You can invite your friends and colleagues over to show off your new wall cladding.
Sandstone is a low maintenance natural stone. That's the reason why homeowners often use it for driveways, patio, deck, and other such paving projects. Wall cladding does not need premium detergent or strong chemicals for maintenance. In fact, you should never expose sandstone to chemicals and acidic solutions. It will discolour your stone and speed up the deterioration. All you need to do is rinse the wall with a mild detergent or warm water. That is all you need to preserve its look.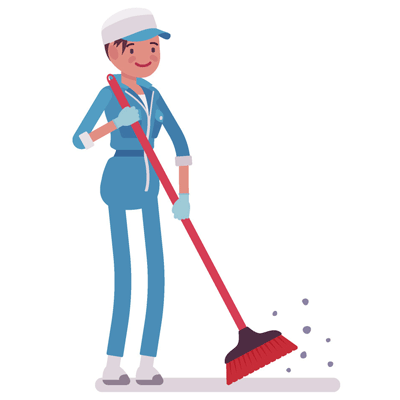 One important maintenance step for all types of natural and man-made tiles is sealing. You are going to need to seal the surface with a high-quality sealant to prevent staining due to liquid absorption. Sandstone is porous in nature. While this makes it an ideal option for wet areas like the swimming pool and the fountain, the porous nature makes sandstone prone to staining.
Sandstone is available in a broad range of colours and designs. It is mainly sold in light hues, but you can also find the dark tones in the Australian stone market. What homeowners and contractors like about this material is its flexibility. You can customize the sandstone according to your specific requirements and landscape. The pavers can be trimmed to fit your space.
Moreover, sandstone comes in different finishes. The most common option is the natural sandstone, which is recommended for homeowners who would like to add a natural touch to their exterior facades. Then, there is the honed and polished sandstone paver, which is a bit glossy.
Conclusion
Beautiful Sandstone pavers and sandstone tiles are perfect for installing around the swimming pool area, outdoor pavers, garden sitting areas, patio pavers, driveway pavers and more.
Are you looking for various textures and colors in sandstone for your home or other residential property? If yes! then check out our variety of sandstone pavers available in various sizes and thicknesses.
We deliver tiles and pavers across Australia mainly in Victoria, New South Wales, Queensland, Tasmania and southern Australia.
We provide FREE SAMPLES + FREE QUOTE + FREE EXPERT STONEMASON ADVICE. To take full advantage of all our benefits, you are just a phone call away. Give us a call today on (03) 9706 9767 and receive a price estimate on your choice of pavers.
Simply just fill our contact us form for any sandstone related questions.
Get some laying ideas from our stunning collection of sandstone pavers image gallery.
If you have got any questions related to laying of sandstone pavers or something similar. Feel free to get in touch today!
Hope you enjoy reading our blog post.