This swimming pool in Sydney has HIMALAYAN SANDSTONE PAVERS in the paver size of 500x500x15mm with a natural split surface. The pool coping is HIMALAYAN SANDSTONE PAVERS with a honed surface finish.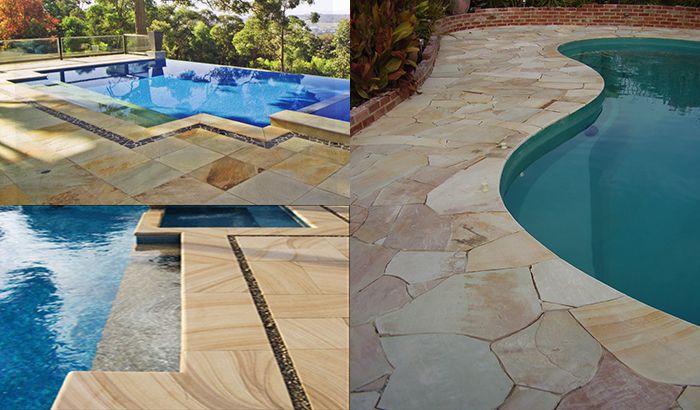 Hymalayan honed sandstone pool pavers and matching pool coping have been layed around this salt water swimming pool in Melbourne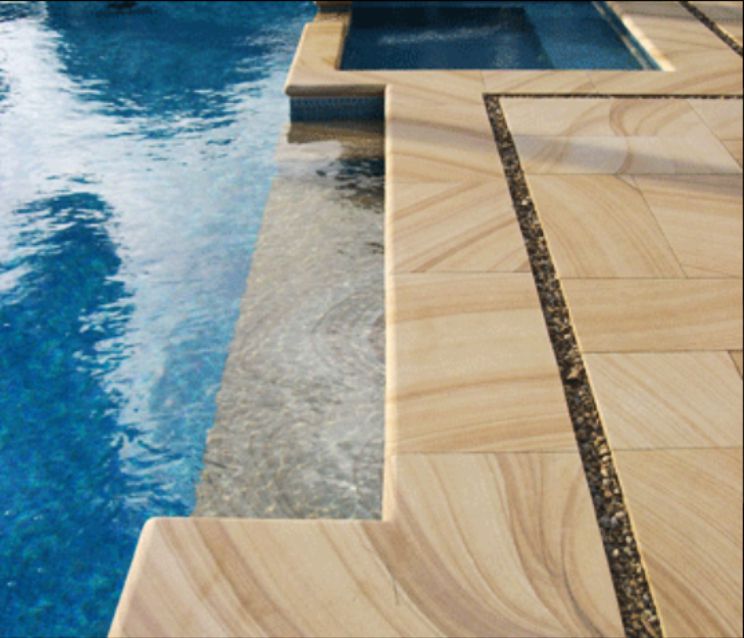 TEAKWOOD SANDSTONE pool pavers along with matching bullnosed pool coping tiles were installed around this swimming pool on the Sunshine Coast.