NATURAL SPLIT RAVEN COBBLESTONES
Natural Split Raven Cobblestones
Cobblestone Melbourne roads that were constructed a few decades ago are still found intact. The history of this natural material dates back to the 4th century when it was extensively used for the construction of roads. The stone was popular in Europe and America. The trends changed and people started to use sleek and compact style pavers for exteriors.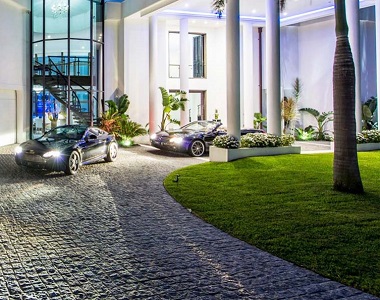 "Natural Raven Split Cobblestones"
However, cobblestone Sydney is still popular in Australia. This natural stone is extensively found in contemporary and traditional-style homes. Used specifically for driveway paving, cobblestone has many applications. It is a versatile material that can be used on the patio, interior floors, walls, driveway, pathway, stepping stones, backyard, and around the swimming pool.
Applications of Cobblestone Pavers
Cobblestones Brisbane can be defined as the round-shaped pavers that are made using natural stones. Any natural paver that resembles the Belgian blocks is considered as the cobblestone. Now, these stones are flat and easy to install. The round-shaped cobblestone is also popular, however, the installments of such pavers are quite difficult. Besides, round-shaped cobblestones do not have a uniform size and shape.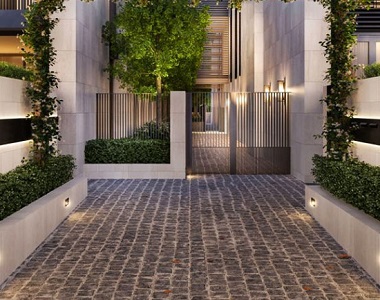 "Rustic Cobblestones"
Cobblestones Adelaide can also be used for crazy paving, where the stones are laid in a random and free-flow pattern to create a unique and traditional look. You could use these stones in both traditional and contemporary homes. If you would like to retain the old-world charm in your retro-inspired home, then cobblestone Bnedigo will be the best fit for your exterior and interior décor applications.
Why Choose Natural Split Raven Cobblestone for Paving?
One major benefit of using cobblestone for décor and construction purposes is that these natural pavers do not get muddy and dirty. Besides, these stones are extremely durable. Unlike other natural stones and concrete, cobblestones are not prone to wear and tear or premature deterioration. Even if they are exposed to the below-freezing weather and high temperature, they will not crack.
Despite being a natural stone, cobblestone is a little pricey. Usually, natural stones cost less than concrete and other premium and hand-made pavers. However, cobblestones Geelong are quite expensive, especially if you plan on hiring professional contractors for the installation process. Now, installing the round-shaped cobble can turn out to be a challenging task.
"Raven Natural Split Cobblestones"
Since the pavers are not identical, they will need a strong base and proper setup for accurate installation. If you hire professional contractors for laying cobblestones in your exteriors, then you will have to pay approx $30 per square foot installation.
Natural split raven cobblestones Ballarat are available at a reasonable price. However, it still isn't a cost-effective solution. You can save some bucks on maintenance and repair costs since cobblestone has the potential to last for 100 years with or without maintenance.
Conclusion
Looking for cobblestones your next renovation project? Great! get in touch with us as we are Australia #1 Natural Stone Paving Suppliers and supply tiles and pavers in Victoria, New South Wales, Queensland, Southern Australia and Tasmania.
If you would like to check our stone quality you are most welcome to order our Express Posted FREE SAMPLE services. Just simply fill out our contact form and request a sample of your choice of tile.
We also provide FREE STONEMASON advice over the phone or in person. There are many other services that we provide that you can take advantage of. Call us on (03) 9706 9767 for more information.
Meanwhile, browse our range of cobblestones and enjoy shopping on SALE prices.