Honed Sandstone Floor Tiles
Honed Sandstone Floor Tiles
Sandstone Melbourne is one of the oldest and natural paving materials. It is widely used for the exterior and interior décor applications. Basically, the stone is available in different types and finishes. For those who want a natural finish, natural sandstone Sydney will be the best option. However, if you would like a glossy touch on your interior floors, you can have the sandstone slabs polished. Polished sandstone looks quite attractive in all settings.

"Indoor Honed Sandstone Tiles"
You could install them on your patio and deck to enhance the curb appeal of your home. However, the polished surface tends to be a bit slippery. That being said, this finish is not the best option for paving around the swimming pool. Honed sandstones, on the other hand, are known for their water and weather-resistant properties. Even if they are exposed to the weather and moisture, they don't get slippery.
Are Honed Sandstone Tiles Better than Natural Pavers?
Manufacturers use abrasive and chemicals to get the honed finish. Now that the material has to undergo the abrasive treatment, its price is slightly higher than the natural stone. Honed stone looks stunning on the interior and exterior floors. These stones are mainly used for the areas that receive frequent traffic, such as the pathway, patio, deck, backyard, and the interior floors. Sandstone Brisbane can also be used for wall cladding.
"Honed Sandstone Pavers"
The honed surface refers to a slightly polished surface. Honed sandstones are not as bright and glossy as the polished sandstone, but they do look a little smooth and shiny. This finish makes perfect natural pavers that could be used to transform a dull exterior space into a glossy and modern surface. That's the reason why these slabs are mainly used for the exterior and interior paving requirements.
Honed Sandstone Maintenance
The honed surface needs higher maintenance than the natural pavers. They are as sturdy as natural sandstone Geelong, but they are also prone to stains due to liquid spills and other natural elements. For instance, if you have laid the honed sandstone pavers around your swimming pool, then there is a good chance these pavers will be exposed to pat droppings, chlorine-rich water, leaves from your backyard, and other such natural elements.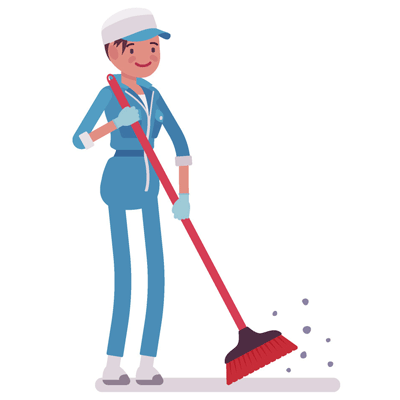 The accumulation of dirt and contaminants can speed up the deterioration of these natural pavers. Besides, the honed pavers tend to lose their shine if they are not maintained and sealed properly. To maintain the sheen of your honed sandstone Bendigo pavers and keep them in a good condition, it is extremely important for homeowners to wash the paved surface regularly. Additionally, you need to seal the paved surface after the installation and once or twice a year (depending on its use and the weather)
Conclusion
Beautiful Sandstone pavers and sandstone tiles are perfect for installing around the swimming pool area, outdoor pavers, garden sitting areas, patio pavers, driveway pavers and more.
Are you looking for various textures and colors in sandstone for your home or other residential property? If yes! then check out our variety of sandstone pavers available in various sizes and thicknesses.
We deliver tiles and pavers across Australia mainly in Victoria, New South Wales, Queensland, Tasmania and southern Australia.
We provide FREE SAMPLES + FREE QUOTE + FREE EXPERT STONEMASON ADVICE. To take full advantage of all our benefits, you are just a phone call away. Give us a call today on (03) 9706 9767 and receive a price estimate on your choice of pavers.
Simply just fill our contact us form for any sandstone related questions.
Get some laying ideas from our stunning collection of sandstone pavers image gallery.
If you have got any questions related to laying of sandstone pavers or something similar. Feel free to get in touch today!
Hope you enjoy reading our blog post.