What are Granite pavers?
For those who are searching for some solid material for the landscaping projects, none other than granite pavers wins the race. The extremely durable natural stone material for paving is used for home décor and aesthetics alike.In this post, we will help you unravel all that you wish to know about granite Melbourne pavers and how you can use the same in your landscaping project.
An Insight into Granite Pavers
Granite Sydney paver is a kind of natural stone paver that is famous for its quarried nature. The natural stone is typically known to consist of three basic components, including mica, quartz, and feldspar. These components are lava or magma once it has been cooled & hardened to form the granite natural stone.
As granite Brisbane paving is known to be made out of the natural stone material, it is famous for being immensely durable. Therefore, a wide number of homeowners in Australia prefer using granite pavers for their landscaping projects.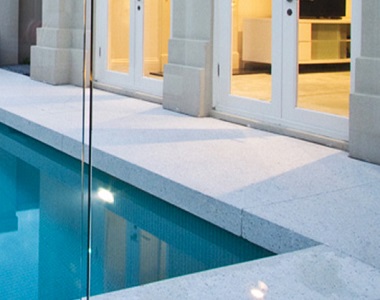 "Dove White Granite Drop Face Pool Coping" 
Since the ancient time of human history, granite has served as one of the most popular natural stones for both indoor as well as outdoor applications. Granite has served as an integral part of several famous structures from the Egyptian, Greek, and Roman Civilisations.
Why are Our Granite Pavers Preferred for Patio-like Outdoor Applications?
"Midnight Black Granite Pavers" 
In addition to its highly durable physical properties, specific commercial characteristics are also known to hail granite as the best natural stone when you are required to choose a natural stone material for indoor or outdoor landscaping projects.
#Size & Shape of Granite Pavers
The leading stone suppliers in Australia are known to provide the following specifications:
Dimension Stones: Mostly available in 3X6X6 & 9X9X12 inches of pieces
Cut Stones: You can opt for specialised cut stones for wall claddings or unique applications
Irregular Stones: Like bluestones or field stones
"Smokey Quartz Stone Wall Cladding"
#Color Availability for Granite Paving
A common group of granite pavers is available in shades of classic gray all across the nation. However, there are specific regions in the world yielding beautiful granite pavers in shades of deep charcoal, pink, white, tans, and even black hues.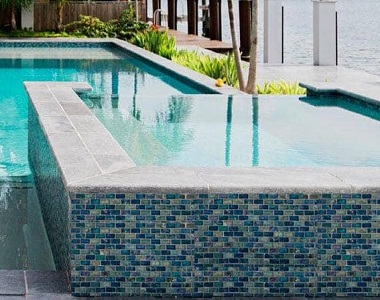 "Smokey Quartz Granite Bullnose Pool Coping" 
#Surface Treatments
Granites are referred to as the type of siliceous stones. As such, these natural stones always remain superior to other similar variants on several grounds, including porosity, viscosity, strength, and hardness. This is the reason why the granite pavers are regarded as strong enough to receive a series of surface treatments effectively.
For instance, thermal blasts, honed, polished, glossy polishing, split-face treatments, and brushed treatments are quite easy to implement on these stones.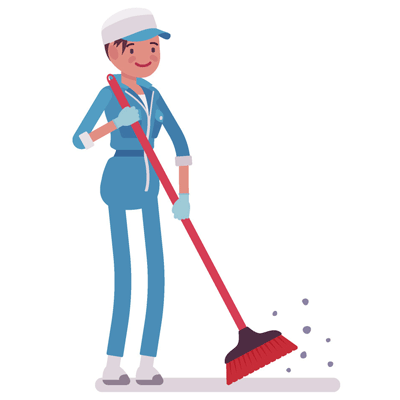 #Maintenance
As a matter of fact, you should know that siliceous stones resistant to the impacts of acidic solutions. As such, there is a minimal chance of witnessing low to permanent staining when it comes to the installation of granite Bendigo paving in your home.
Sitting next to quartzite in terms of the overall sturdiness, it is quite rare to witness cracks or damage lines on these pavers. Due to the presence of smaller to medium-sized pavers or stones, replacement turns out to be a quick, easy, & effective method.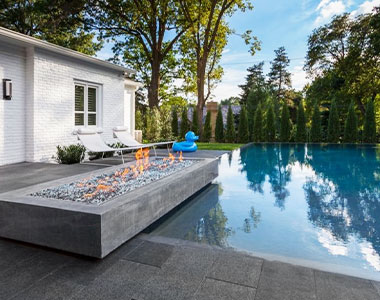 "Raven Grey Granite Pavers" 
#Permeability
Granite Geelong pavers are known to be porous by nature –less than sandstones and limestone variants. However, it turns out to be permeable enough to allow moisture and air to pass through the same. Therefore, this feature makes the stone weather-proof at the same time.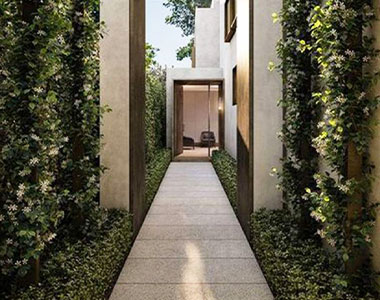 "Summer Daze Granite Pavers"
#Aesthetics
Granite Ballarat pavers, being a form of natural stone, are known to feature immense natural beauty. Given its natural tendency, the impressive natural stone features veins, grains, colours, patterns, and several hues to enhance the overall aesthetics of the given space.
Top Ways to Use Granite Pavers for Landscaping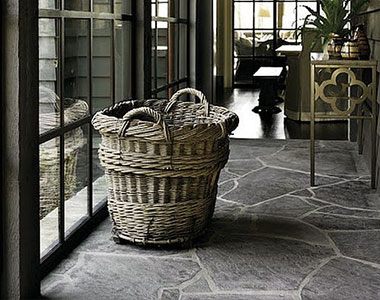 "Midnight Grey Granite Crazy Paving" 
In case you are not familiar with granite Adelaide, then you should realise that there are several ways to use the same in classic landscape design. Some of the common ways are:
Granite Walkways: Granite pavers are famous for being highly versatile landscaping materials. There is an endless variety of colors when it comes to granite natural stones. At the same time, you can look forward to getting more imaginative with the several finish types for suiting all types of requirements. You can look forward to combining several finishes in the given stone sample to achieve a bespoke walkway to your house with subtle matching.
Granite Edging: Granite pavers are known to be available all possible hues –right from the pink to black shades. When you make use of some contrasting colour for your landscape design, it can help in creating a "wow factor" for your home's walkway.
Granite Walls: Most of the modern, state-of-the-art houses or buildings could feature honed granite Canberra accents for achieving the perfect minimalistic feel. For achieving a truly aesthetic design and adding an artistic touch to the given space, you can consider cutting granite pavers of different colours and combining the same to create a classic mosaic wall.
You can also go ahead with combining several finishes of the same paver for achieving a bespoke cohesive and textured appearance.
GRANITE PAVERS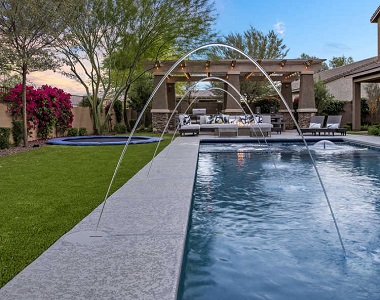 "Snow Leopard Granite Pavers" 
Granite is an ideal choice when it comes to choosing your pavers, with its hard wearing surface and durability granite pavers are alot harder to scratch or chip. They are perfect choice for any high traffic area. Granite Pavers can be used in the following applications:
Pathways/walkways. Walk with a sense of security and privilege on walkways made of premium granite pavers.
Outside alfresco area. If your property has an outside alfresco area, then using granite to accentuate it will make it more appealing to onlookers.
Driveways. With granite being a tough paving material, it can be used to pave driveway lanes. Granite pavers can withstand heavy loads and you can surely expect decades of service from your granite-paved driveway.
Pool areas. With the right granite texture, you can expect to have a slip-proof pool area all-year long.
Steps. You will surely feel absolutely regal as you walk over attractive granite steps.
Garages. While poured concrete will do, wouldn't it be nice to make your driveway more elegant and classy by using granite pavers for its flooring.
Patios. Add a luxurious feel and look to your patio with granite. You can create practically any theme with the dozens of granite paver colors, finishes, shapes, and textures that you can choose from.
Conclusion
Granite is a pleasant, rich, and aesthetically-enriching natural stone material that is utilised by homeowners across Australia to implement bespoke landscaping projects.
Looking for granite paving for your next renovation project? Great! get in touch with us as we are Australia #1 Natural Stone Paving Suppliers and supply tiles and pavers in Victoria, New South Wales, Queensland, Southern Australia and Tasmania.
If you would like to check our stone quality you are most welcome to order our Express Posted FREE SAMPLE services. Just simply fill out our contact form and request a sample of your choice of tile. 
We also provide FREE STONEMASON advice over the phone or in person. There are many other services that we provide that you can take advantage of. Call us on (03) 9706 9767 for more information.
Meanwhile, browse our range of Granite pavers and enjoy shopping on SALE prices.