CRAZY PAVING IMAGES AND PHOTO'S OF FINISHED PROJECTS IN MELBOURNE, SYDNEY
Crazy Paving Gallery
from Melbourne, Sydney and Brisbane renovations
Crazy paving in Melbourne (in particular) and all over Australia has become a massive trend.
What is crazy paving?
Crazy paving (a.k.a. flagstone paving, flagstone), are pavers that are cut in irregular shapes. As a result, these stone tiles are fitted together like a jigsaw typically joined together with grout. It is recognisable to the typical paving found around Greece.
The beauty of crazy paving is it has an "organic" warm and playful look. You can use crazy paving in a variety of applications such as indoor tiles, outdoor pavers, feature walls, fireplace tiles, tiling for outdoor fire pits, pool pavers, wall cladding, stone paths and driveway tiling.
At Stone Pavers, we have a wide range of crazy paving stone tiles to choose from to suit your modern or traditional style property. However, keep in mind, that you can adjust the colour with lightening, enhancing or darkening tile sealers.
Many of our customers enjoy playing around with the possibilities of crazy paving to create a completely unique and custom look for their renovation projects.
With crazy paving, you are only limited by your imagination. It purely depends on the look you're trying to achieve. Some renovators use crazy paving without grout spaced apart as stepping stones. Also, a big trend at the moment is crazy paving with grass or moss in between the tiles.
So, if you need a hand with choosing the right crazy paving for your renovation, feel free to leave us a message here or call: (03) 9706 9796.
This house in Melbourne has a crazy paving path
Crazy paving in Melbourne has created this stunning stone path way.
Crazy paving in this Brisbane backyard.
The crazy paving in this Brisbane backyard makes the outdoor fireplace look extra warm and cosy.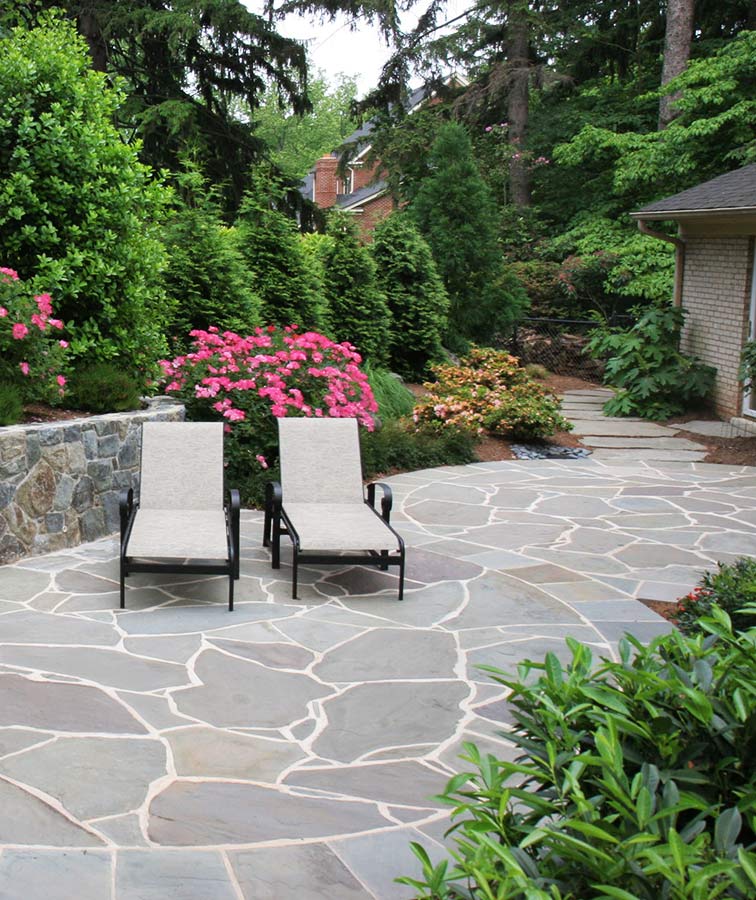 Crazy paving in Sydney.
Crazy paving stone tiles in Sydney make this a low maintenance decking substitute.
Stone wall cladding with crazy paving in Melbourne.
This is an example of crazy paving wall cladding on a house in Melbourne.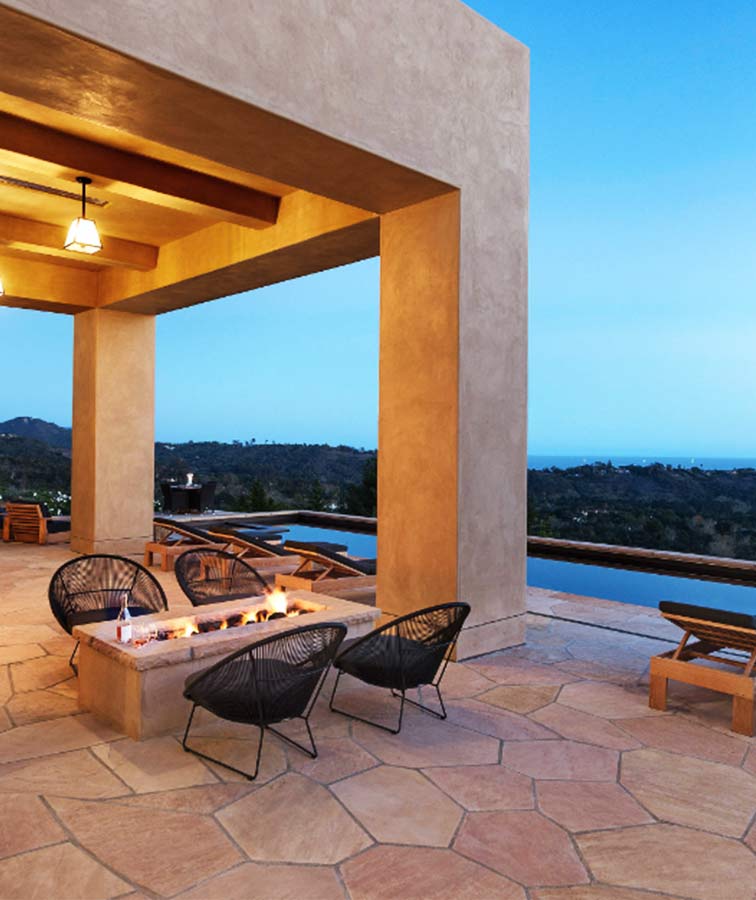 Brisbane crazy paving with sand stone.
Sand stone crazy paving looks sensational in this modern home in Brisbane.
Crazy paving pool pavers in Brisbane.
Crazy paving is great for a unique look around a pool.
Crazy paving in Albury home design
For a warm and inviting look, you can't go past crazy paving.