What are Cobblestone Pavers?
What are cobblestone pavers?
Cobblestone Melbourne pavers are amongst one of the oldest paving materials that are still being widely used across the world. The decorative pavers are known to make up some of the highly attractive and well-preserved streets of the world. You could especially find cobblestone pavers across the leading streets of Rome and a number of American villages.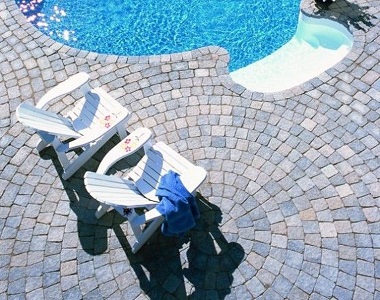 "Rustic Kakadu Cobblestones" 
In the modern era, cobblestone Sydney pavers are mostly used across various residential, commercial, and public spaces in Australia. It is also one of the most sought-after paving materials, amongst other options available out there.
It is important to note that cobblestone Brisbane is a representative term used to denote this kind of pavers. This is because there are other materials that go into the creation of cobblestone pavers. While other natural stone pavers are mostly made up of limestone, some of the common materials used for cobblestone paving are granite, basalt, mesh, and porphyry. There are several reasons why cobblestone is highly preferred by both residential as well as commercial property owners in Australia.
Top Benefits of Cobblestone Pavers
The original form of cobblestone Geelong pavers was rounded stones that occurred naturally and was mostly collected from stream beds. They were quite distinct from the ones that are currently quarried & shaped. The modern shapes and patterns of cobblestones are also referred to as Belgian blocks or setts. The modern range of cobblestone Ballarat pavers delivers the advantage of being uniform in size as well as shape. Moreover, it is also quite simple to install the same on any flooring project in comparison to the rounded cobblestones.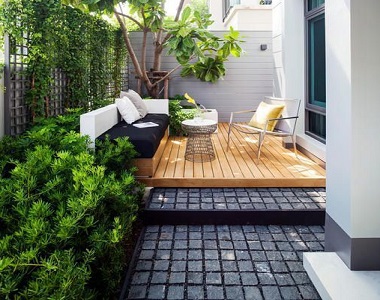 "Midnight Natural Split Cobblestones" 
Granite, in addition to other variants of cobblestones Bendigo, is increasingly being used in driveways, roadways, and even walkways. Most of such surfaces that were installed centuries ago are still up & running. There are several benefits of using cobblestone Brisbane pavers as the ultimate paving material for your next landscaping project.
#Aesthetic Design
In terms of the overall style, cobblestone Adelaide pavers are regarded as the best option for homes having bespoke vintage architecture. As such, you can easily come across cobblestone paving in homes belonging to historical periods during which cobblestone served as the ultimate paving material. For instance, home styles representing the Colonial Farmhouses or the English Tudor are known to represent the overall beauty and functionality of cobblestone paving –especially in the construction of the main building with cobblestone itself.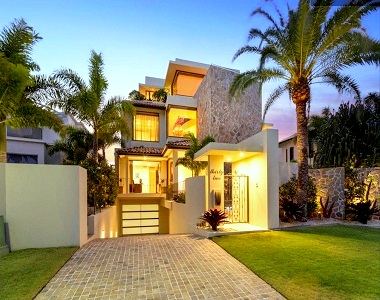 "Summer Daze Cobblestones" 
The cobblestones during the historical periods were water-worn natural stones that were collected around the stream beds. Therefore, these appeared highly rounded as well as tumbled. The more the stones represented these features, the more authentic cobblestone Canberra  paving appeared.
As genuine cobblestone turns out to be quite expensive, it has become a notable market to sell out reclaimed cobblestones. These variants are not only affordable, but also deliver a great sense of authenticity to the installation.
#Minimal Maintenance
Driveways and walkways made out of cobblestone Hoabart pavers require minimal maintenance. All that they require is good washing at least once or twice a year. Moreover, it is also recommended to remove weeds from the joints whenever possible, to avoid cracks and damages. A cobblestone paver walkway or driveway that has been constructed meticulously is known to remain functional and stable for as many as 100 years. However, when failure does occur, it is not because of failure to the base, it is only because of the regular wear & tear of the stones.
"Dove White Exfoliated Cobblestones" 
When it comes to the installation of the sands-et variant of cobblestone pavers, the sands deposited in the respective joints could get washed away or might settle down. In case this happens, it is recommended to simply spread more sand while sweeping the same across joints. In occasional cases, the underlying base of the cobblestone surface might get settled.
However, it turns out to be a relatively simpler process to remove the stones, lay down more base material, and go for the re-installation of the cobblestone pavers. This method is known to be highly common for the driveways experiencing heavy traffic.
Installation of Cobblestone Pavers
The installation of the cobblestone pavers walkway or driveway might be labor-intensive to some extent. However, at the same time, there is no requirement of possessing any extra skill or specialized equipment for the same. In case you are not in a hurry, and would like to complete the project yourself, then you might go for the option of DIY installation. On the other hand, if you are skeptical about the same, hiring experts to do the job can be a viable option.
"Raven Grey Cobblestones" 
Just like other forms of brick and concrete pavers, cobblestone pavers can be easily set upon mortar or simply laid dry. Depending on the type of stone that you are using, the exact process of installation might vary from one project to another. However, in typical cases, it is known to commence with laying out the desired area for paving with specialized guide strings. Then, you can go ahead with excavating the area to around 7-10 inches deep. The overall depth would depend on the size of the stones. Upon compact gravel and sand, cobblestone pavers are installed properly.
Cobblestone pavers come in a variety of colours, textures, patterns and sizes. Cobblestones are perfect for driveways, pathways and outdoor areas. View all of our cobblestone range.
Conclusion
Looking for Cobblestones for your next renovation project? Great! get in touch with us as we are Australia #1 Natural Stone Paving Suppliers and supply tiles and pavers in Victoria, New South Wales, Queensland, Southern Australia and Tasmania.
If you would like to check our stone quality you are most welcome to order our Express Posted FREE SAMPLE services. Just simply fill out our contact form and request a sample of your choice of tile. 
We also provide FREE STONEMASON advice over the phone or in person. There are many other services that we provide that you can take advantage of. Call us on (03) 9706 9767 for more information.
Meanwhile, browse our range of Cobblestones and enjoy shopping on SALE prices.