POOL PAVERS AND NATURAL STONE COPING IMAGES OF INSTALLATIONS ON FIBERGLASS AND CONCRETE POOLS
Swimming pool renovations and new pool installations in Australia are certainly on the rise. With the average price for a renovation being around $25,000 – $35,000 compared to a new pool installation of between $70,000 – $110,000. Non slip natural stone pavers sales, when paving around a swimming pool are up around 100% year on year. Below are images of suitable natural stone pool pavers and pool edge coping on fibreglass and concrete pools. If you are after more information on pool paving and coping tiles please call us on (03) 9706 9767.
Harkaway Bluestone pavers and 40mm drop face edge pool coping.
Harkaway Bluestone 40mm drop face pool coping pavers.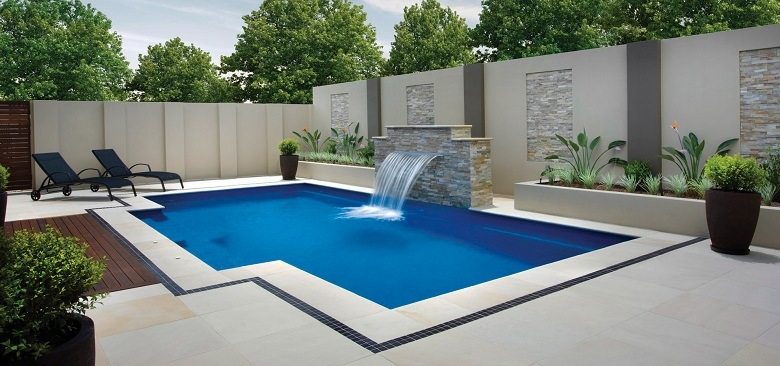 Himalayan Honed Sandstone bullnose pool coping and matching pool pavers.
Teakwood Sandstone pool pavers with 30mm bullnosed pool coping matching pavers.